Manchester United boss Erik ten Hag is wary of the impact Leeds' sacking of Jesse Marsch could have on Wednesday's Premier League clash.
The Whites head to Old Trafford to take on form team United two days after Marsch was shown the door following a run of seven league games without a victory.
United's only defeat in their last 15 matches in all competitions came against Premier League leaders Arsenal, but prior to the start of that run they were beaten by Aston Villa in Unai Emery's first game in charge.
"We have to be aware of that," said the Dutchman.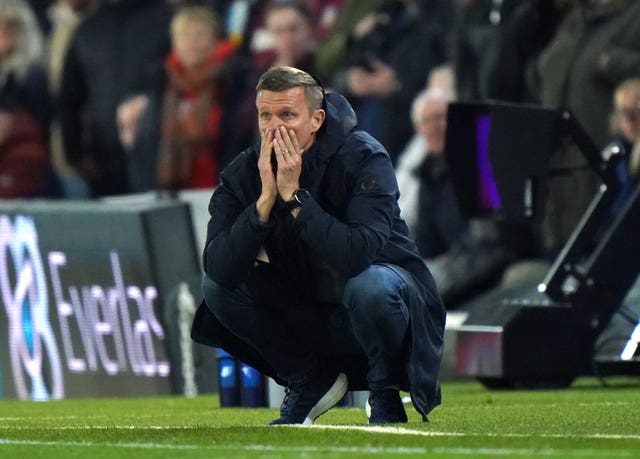 "But then we need good anticipation of that. The difference at that time (against Villa) was when Emery came in they had a week, or maybe even longer, to prepare. And now they have not so much time to prepare."
It is the first of two games in five games against Leeds, with United due to visit Elland Road on Sunday, when the Yorkshire side may have a new manager in place.
Ten Hag is well aware of the historic rivalry between the two clubs, saying: "It's about the match of the Roses. It's definitely a big game in this part of England and it's a big game for us.
"We have Man City, we have Liverpool, but as well for our fans this game means so much and our players are aware of that and they know what to do."
Ten Hag criticised the decision to sack Marsch after only a year in the hotseat.
He added: "It's always sad if a manager as a colleague gets sacked. In general, I don't believe in it, that if you sack a manager you get better results.
"Let managers do their work, finish their work, then make a good evaluation. Obviously the pressure is high with the decision makers at football clubs and they turn. But, if you see facts, the stats, most of the time it doesn't work out well."
"I don't have (an opinion)," he said. "I'm not here for financial (matters), or for regulations. I'm a football manager, so I stick to that."
Ten Hag has decisions to make in midfield for Wednesday's match, with Christian Eriksen, Scott McTominay, Donny van de Beek, Anthony Martial and Antony all missing through injury, while Casemiro is suspended following his sending off against Crystal Palace last weekend.
Ten Hag was unhappy with the decision to dismiss Casemiro for violent conduct following a melee resulting from a foul on Antony but the club decided against an appeal.
Casemiro's absence could mean a first start for Marcel Sabitzer, who made his debut as a late substitute against Palace following his loan move from Bayern Munich.
"We have a squad, we have many good players in that squad who are not always in the starting XI, so others get the chance," said Ten Hag, who is chasing a 14th home win in succession.
"After the game I can't say, 'Casemiro is not there, Anthony Martial is not there'. No, we have to win. All players at Man United are capable so they have to perform tomorrow and we have to win the games no matter who's coming on the pitch."