New Zealand bowler Kyle Jamieson expects Brendon McCullum's homecoming in charge of England to create a buzz in the country.
McCullum is one of his generation's most beloved Kiwi athletes and is fondly remembered as a transformative captain on the Black Caps.
But he was persuaded to take over as England's head coach last summer and will be occupying the away dressing rooms over the next few weeks as he looks to get the best of his compatriots in a two-match Test series.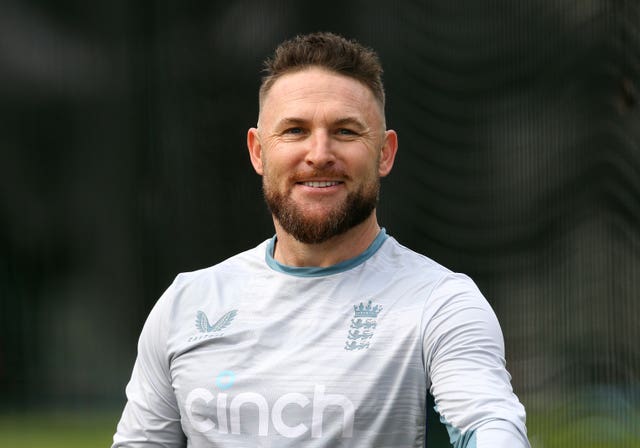 Jamieson had a front row seat at the birth of 'Bazball' last summer, unable to prevent England winning thrilling chases at Lord's and Trent Bridge, and knows to expect more of the same.
"There's certainly a lot of anticipation from the New Zealand public. That series seven or eight months ago set the scene a wee bit for what has come and having Baz in charge as well is a little bit close to home and creates some interest," he said.
"It'd be nice if we had some exciting cricket. It's been a talking point around the world and made for some great viewing. How that changes the way [Test] cricket is played I'm not too sure. I'll guess we'll see in time, but it's obviously been exciting for the first six months it's been around."
Jamieson is on the comeback trail after suffering a back injury in the Nottingham Test against McCullum's men. He will play in the two-day warm-up at Hamilton's Seddon Park as part of his recovery, hoping to prove his form and fitness in time to make the series opener on February 16.
"It's certainly nice to be back in the mix now. It's been a long nine months and a whole range of emotions.
"The next couple of days for me are about getting some overs in and continuing that journey back into international cricket. It's not so much about England, it's just another chance to get back on the park and get back into international cricket."