The last time Jack Leach toured New Zealand a bout of sepsis left him hospitalised in Hamilton, but the spinner insists England's newly relaxed approach to Test cricket has left him healthier, happier and readier than ever to perform.
Leach, who takes immunosuppressants to combat Crohn's disease, was taken seriously ill during the 2019 trip and developed blood poisoning brought on by gastroenteritis.
An ambulance was called when his heart-rate shot to 190 and his temperature to 40 degrees, and Leach later told the PA news agency he feared he would not wake up.
His recovery was full and swift, but when England this week checked into Hamilton's Novotel on the eve of a two-day Test warm-up at Seddon Park, Leach took a moment to recall his previous visit.
"When I came back to this hotel I was like 'ah, there's bad memories coming here'," he said.
"I was on a drip and had antibiotics in the other arm. It slowly got worse and worse. I was really struggling for a bit. It wasn't great, but that's all in the past now, I'm having too much fun to get ill now.
"It can be stress related, so maybe being a little bit more relaxed is actually helping that side of my health as well. Fingers crossed it stays that way."
Leach's positive outlook is another example of the buoyant mood that has swept the camp in the nine months since Ben Stokes and Brendon McCullum took the helm.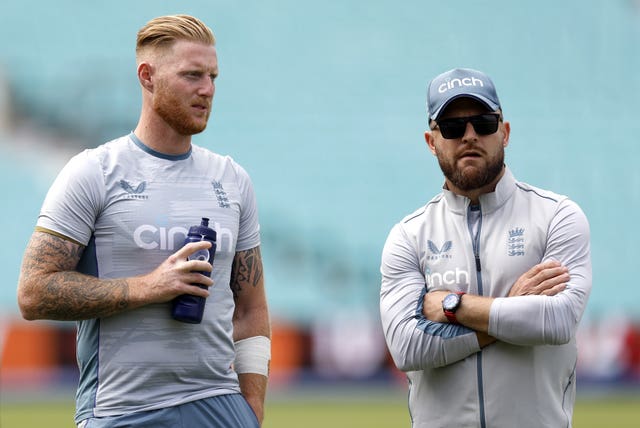 The tourists' week in the Waikato region initially had room for a full practice session followed by four days of warm-up cricket against a New Zealand XI, but training was cancelled on Tuesday and the playing time cut in half, leaving just two days of pink-ball action under floodlights.
It means England will be light on competitive overs when the series proper gets going with a day/night match in Mount Maunganui on February 16, but Leach sees plenty of benefits to the new approach.
"We've been spending more time together and (building) that team atmosphere. I always felt like cricket was an individual sport within a team but actually this feels like such a team," he explained.
"We've spoken about memories that we've created over the last bit of time and that's been great fun but otherwise it was mainly enjoying Queenstown. We haven't spoken much about this series.
"I think everyone is very clear on how we're going about things: it's going to be more of the same. I think that's a good sign that we don't need to do too much chatting. We're working a lot smarter as a team.
"I don't feel like I need a load of game time to be ready. We're just trusting ourselves and trusting each other a lot more. I certainly feel in previous tours because I've worried more, I've probably overdone it and peaked too early."
Leach does not shy away from the competition, and has seen off challenges from the likes of Dom Bess and Matt Parkinson over the course of his 32 caps, but appreciates the trust he continues to enjoy.
"That has probably the most important thing for me, having that backing and feeling like I belong," he said.
"I know at some point someone might come along who's better and takes my place, and that will be absolutely fair enough. But I'm just trying to enjoy it as much as I can and do as much as I can for the team."