Richie Gray is relishing this year's Six Nations as he admits there were times in recent seasons when he wondered if he would get to represent Scotland in the tournament again.
The 33-year-old Glasgow lock has won 69 caps but has been on the periphery of the national team for much of Gregor Townsend's five-and-a-half-year reign.
Gray has made only three Six Nations appearances under the current head coach, with the last of those coming at home to Wales in February 2021.
However, after making a positive impression following a surprise recall to the squad for the recent autumn Tests, he is in line to start this Saturday's Calcutta Cup match away to England.
"With the strength and depth across the second row, it's an area we're really strong at, so there were a few moments when you go, 'I might struggle to get back in here'.
"From that perspective, I'm very fortunate to be back here. I'm making the most of my time and enjoying it as much as I can as I'm very aware how quickly it can all pass by."
The revitalised Gray feels he is producing some of the best rugby of his career under Glasgow head coach Franco Smith.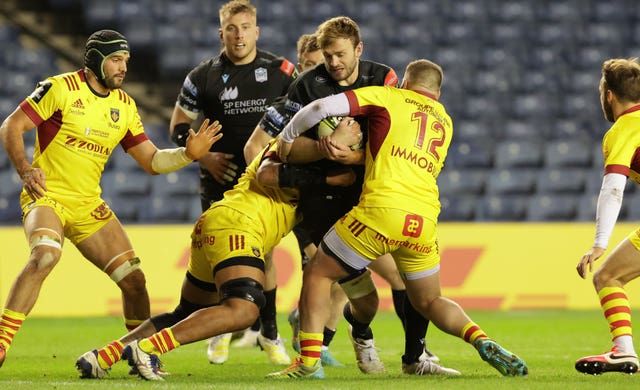 "You're seeing that across the board at Glasgow, with tightheads having the ball in their hands too. We work hard on it and that comes out in games."
Gray was among the substitutes two years ago when Scotland won at Twickenham for the first time since 1983.
Townsend's team have claimed the Calcutta Cup in four of the last five years and Gray feels they can draw confidence from memories of 2021 as they bid to ensure new England head coach Steve Borthwick gets off to a losing start.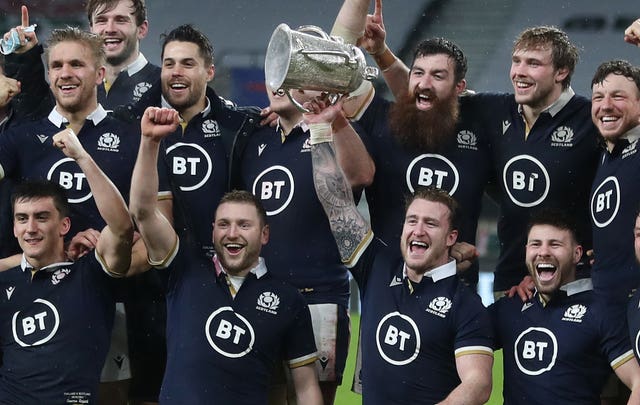 "They're under new management so will have a point to prove. They'll also be hurting from the autumn and will come out all guns blazing, so we'll need to match them.
"They've got quality across the board. If you look at Borthwick and how he played at Leicester with that traditional strong English pack who want to take you on up front. We're aware of that as a pack of forwards, it will be a challenge. But one I hope and believe we can match."
Although they have banished their long wait for victory away to England, Gray admits it will be extra special if they can win at Twickenham in front of a full house after Covid restrictions meant there were no supporters in attendance the last time.
"That's the challenge, to do it when there are 80,000 getting behind their team," he said. "How do we react under that pressure? But I certainly believe we can."