Novak Djokovic won his 10th grand slam title since turning 30 at the Australian Open on Sunday, tying the record for the Open era.
Serena Williams is the only other player to win 10 majors in her 30s, with her final victory also coming at the Australian Open in 2017 when she was 35 – the same age as Djokovic.
Here, the PA news agency lists the players with the most grand slam singles titles won after their 30th birthday.
Novak Djokovic – 10
The Serbian appears to be improving with age, having lifted 12 of a possible 40 major trophies (30 per cent) in his 20s.
His latest victory at the Australian Open was particularly ominous, coming for the loss of just one set in the whole tournament despite him nursing a hamstring problem.
Serena Williams – 10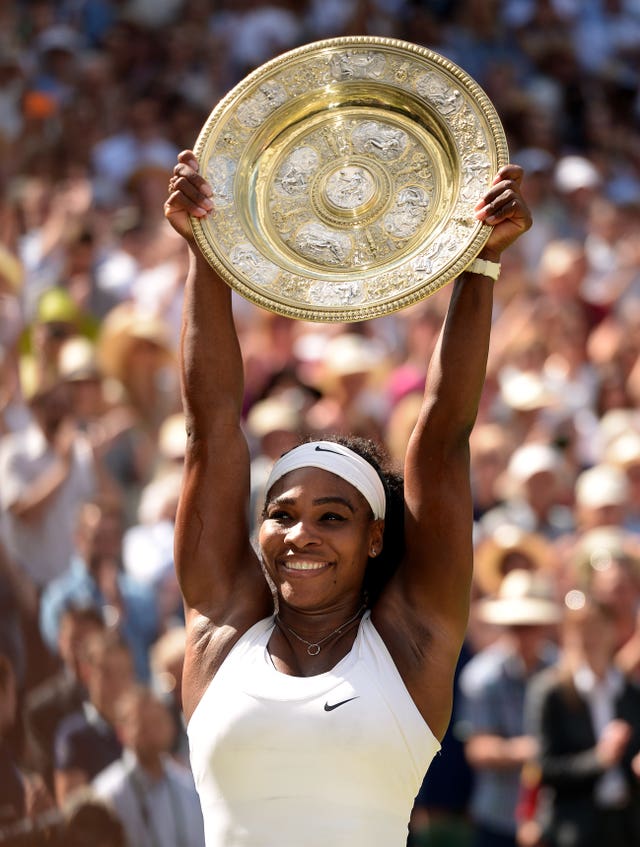 The 23-time major champion is peerless among female players for wins in her 30s, with Margaret Court and Martina Navratilova the next most successful on three apiece.
Williams lifted her final grand slam trophy at the Australian Open in 2017 when she was eight weeks pregnant.
She went on to reach four further finals as a mother but finished as a runner-up on each occasion.
Rafael Nadal – 8
The 14-time French Open champion has added five Roland Garros trophies since turning 30, as well as two US Opens and the Australian Open that he won last year.
Despite his advancing years, Nadal still looks the most likely to challenge Djokovic at major tournaments. He is one of just two players, alongside Dominic Thiem, to record multiple grand slam victories over the Serbian since 2017.
Roger Federer – 4
While he continued to reach the latter stages of major events, Federer went nearly five years without a grand slam victory between his Wimbledon triumph in 2012 and his comeback win at the Australian Open in 2017.
The Melbourne success triggered a resurgent run of results that brought Federer two further major wins, including a record eighth Wimbledon title.
He also became the oldest world number one in the process, although – at the age of 35 and with seven Wimbledon titles – Djokovic has the chance to break both records in the coming years.
Rod Laver – 4
'The Rocket' – who also lifted all four trophies in 1962 as an amateur – remains the only man in the Open area to win the calendar year Grand Slam.
The Australian was unable to replicate his success after that – he failed to pass the quarter-finals in eight attempts from 1970 onwards.
Ken Rosewall – 4
He went on to win three further grand slams, including the 1972 Australian Open at the age of 37 years and two months.
The Australian remains the oldest major winner since the game turned professional.