Ole Gunnar Solskjaer believes rival managers are trying to influence referees not to award penalties to Manchester United.
The Old Trafford boss was left frustrated that United were denied a penalty in Sunday's goalless Premier League draw with Chelsea at Stamford Bridge.
Callum Hudson-Odoi was judged not to have deliberately handled the ball when clashing with Mason Greenwood, after a Video Assistant Referee (VAR) check.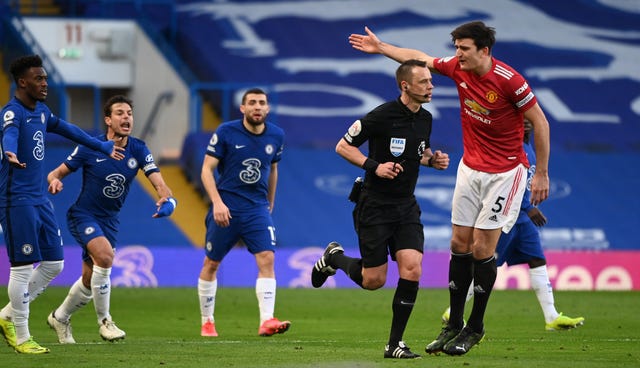 Asked if he had been given an explanation as to why United's penalty claim was rejected, Solskjaer said: "No. They probably thought his hand was in a very natural position when he flicked that ball.
"It's gone now. Obviously they thought his hand was in a natural position when he flicked the ball.
"I'm a bit concerned we don't get those penalties after what noises were made a month or two about us getting penalties.
"There is a point of managers influencing the referees."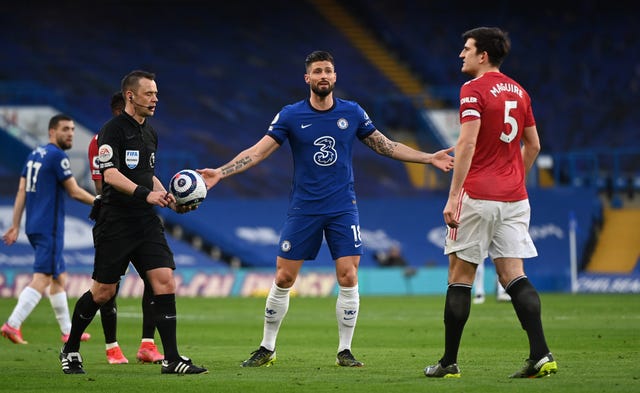 "If anything goes against you, you probably want to highlight it.
"I trust the referees not to be influenced by it.
"But I was very surprised by this decision.
"Live, I didn't think it was a penalty, so I understand why he didn't give it straight away.
"But looking back, it's not a very natural position to have your hand in."
New Blues boss Thomas Tuchel extended his winning start at Stamford Bridge to nine matches, while United stretched their record-breaking run without a Premier League loss on the road to 20 matches.
United full-back Luke Shaw said referee Stuart Attwell insisted awarding a penalty would have caused "a lot of talk after".
Addressing Hudson-Odoi's potential handball, Shaw told Sky Sports: "At the time I saw a handball and didn't know if it was Mason (Greenwood) or Callum.
"I didn't know it was a potential check and that they needed to stop it (the game) if it wasn't going to be a pen.
"But I heard the ref say to H (Maguire), 'if I give a pen it's going to cause a lot of talk after'. H was told it was a pen by VAR, but I'm not going to moan."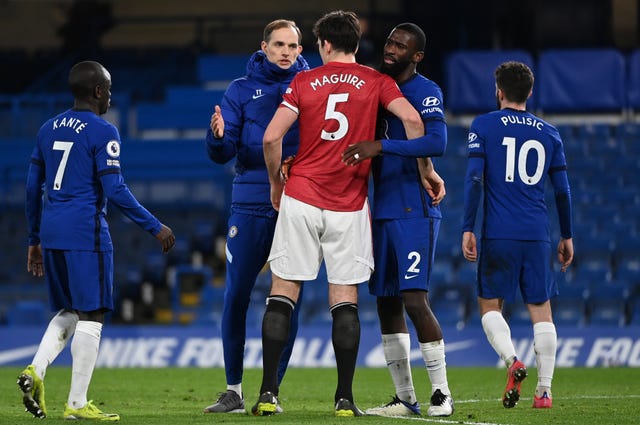 "I was surprised, I'm still surprised, because I didn't see it live where the penalty should come from," said Tuchel.
"When we checked the pictures I could not see any incident that would qualify for a penalty. But maybe I have to look at it again.
"Until now I don't know why it should have to be a penalty."