Celtic manager Neil Lennon was attacked by a fan during his side's 3-0 Scottish Premier League match at Hearts in 2011.
Lennon was approached by the fan after Gary Hooper had put the visitors two
goals ahead.
Before the game could restart a fan clambered from the Hearts section of the
main stand and made a beeline for the Celtic boss who was on the touchline,
leading to an intervention by police and stewards. After the fracas ended the supporter was taken away by police.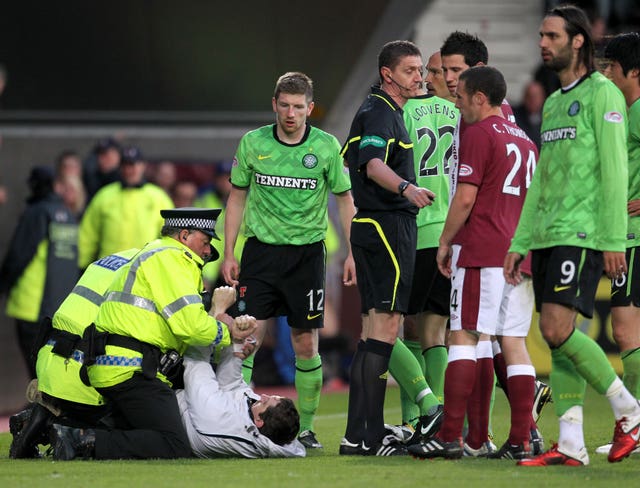 In January 2011 a package addressed to Lennon containing bullets was intercepted at a sorting office in Country Antrim, and that March Celtic confirmed their manager was under 24-hour security surveillance
after a suspicious package was intercepted at a Royal Mail sorting office in
Saltcoats, Ayrshire.
In September 2011 Hearts fan John Wilson was sentenced to eight months in prison for a breach of the peace in relation to the incident.