For six-time Paralympic champion David Weir wheelchair racing has been his career and his salvation.
The 39-year-old from Wallington, Surrey, thought his depression was exacerbated by training.
But he realised getting back in his racing chair and doing what he does best was a release – and now Weir has a sixth Paralympic Games in his sights at Tokyo 2020.
"Falling back in love with wheelchair racing has saved my life," Weir told Press Association Sport.
"At first I thought training was the thing that was making me depressed, because I didn't really want to do it any more.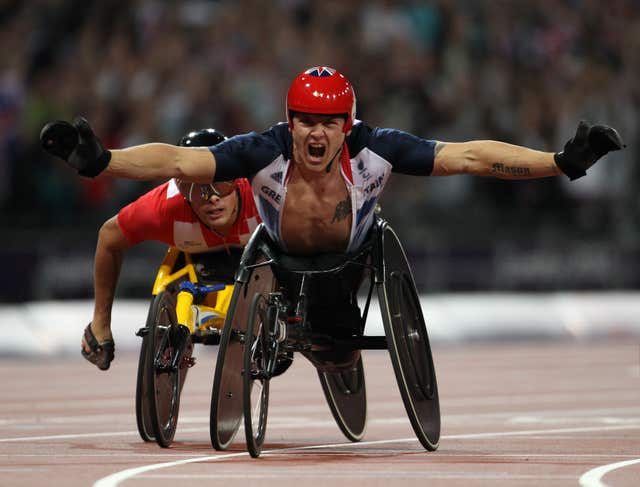 "I didn't think that, because I thought racing was my career and it's my job. I was seeing it that way instead of a mental tool for me, to make myself better.
"Even now when I have time off I don't get depressed, but I think 'I need to do something' and my mind's ticking over, and that's because I'm not training.
"I realise that to save my head I need to train and keep fit and keep active in the sport."
The breakdown of his relationship with the mother of three of his four children and moving out of the family home in 2017 added to Weir's challenges.
He now sees his four children regularly, on the school run and at weekends.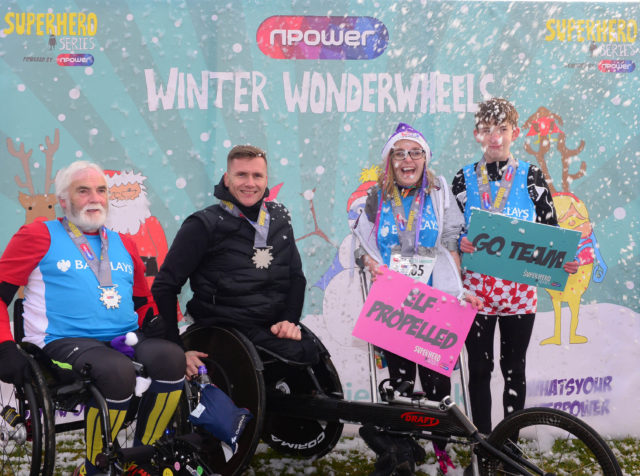 Such events represent an opportunity for Weir to meet his adoring public, who remind him of his heroics at London 2012, when he won four Paralympic gold medals.
"It's just putting something back, being involved with something like this," Weir added.
"A lot of disabled people look up to me and what I've done in my career.
"I just feel blessed when people come up to me and say 'you're my hero' and stuff like that. It just makes their day.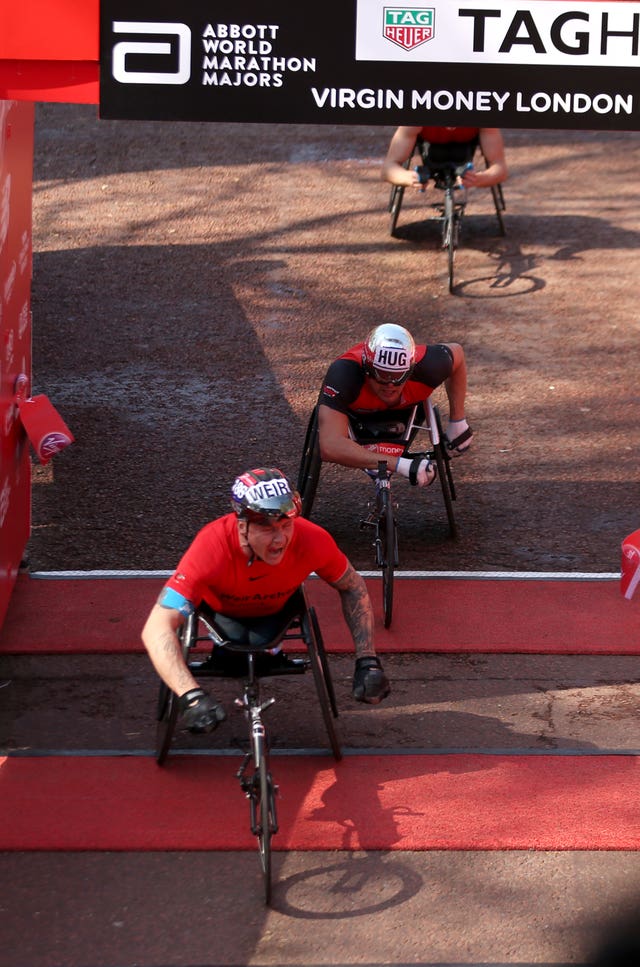 "(But) when people say that to me, you can realise you've actually done something to them in their lives.
"When they tell you stories, like they saw me in 2012, sitting indoors doing nothing, very depressed, didn't know what to do… then they got out pushing in their day chairs, joined a gym and found a sport that suited their disability.
"And now they feel better in themselves, healthier and happier. It just makes me smile and happy when I see people like that."
Weir endured a difficult Rio 2016, falling out with a team coach, and afterwards retired from track racing.
He had vowed never to wear a Great Britain vest again, but he has amended his decision and hopes to be selected to compete for ParalympicsGB at Tokyo 2020 in the marathon.
Winning a record eighth London Marathon title in April has reignited his belief he can be competitive in Japan, when he will be 41.
The strength of rivals including American Daniel Romanchuk, who, aged 20, won in Chicago and New York this year, motivates Weir.
Weir added: "He's probably the best talent I've seen in a long time. That drives me on in training.
"Now I'm just concentrating on one race it's a lot easier. That's just shown me that if I focus on one event I can be great at it."
– David is captaining Team Barclays at the Winter Wonder Wheels held at Eton Dorney on December 2. More information at: www.superheroseries.co.uk