Liverpool manager Jurgen Klopp believes Mohamed Salah's brilliant goalscoring exploits last season do not mean he is superhuman as even he needed time to recover from a gruelling campaign.
The Reds boss believes the Egypt international is finally back to full fitness, which he hopes will signal a return to the calmness in opposition penalty areas which brought 42 goals last season.
Salah played in the World Cup still hampered by a shoulder injury which forced him off in the Champions League final a few weeks before and it meant he did not have sufficient time off before the restart of the Premier League.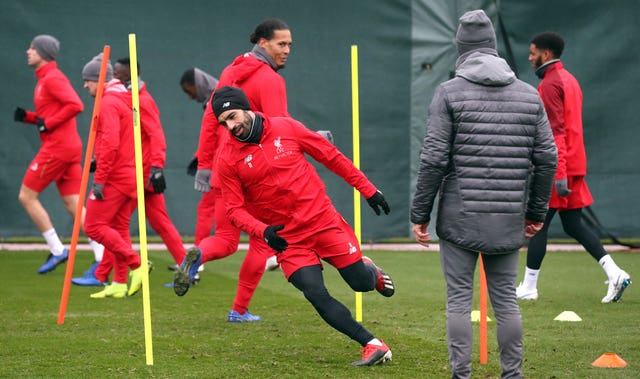 "It is all good. Even Mo Salah is a human being and he needed time. Everything is fine. The body is back, 100 per cent, and his physical things he can rely on," said the German.
"Mo played a World Cup being 94 or 95 per cent fit because of the shoulder. He then had two, three weeks off. That is actually nothing.
"The first three weeks of holiday for a football player after such an intense season you do not even feel rest.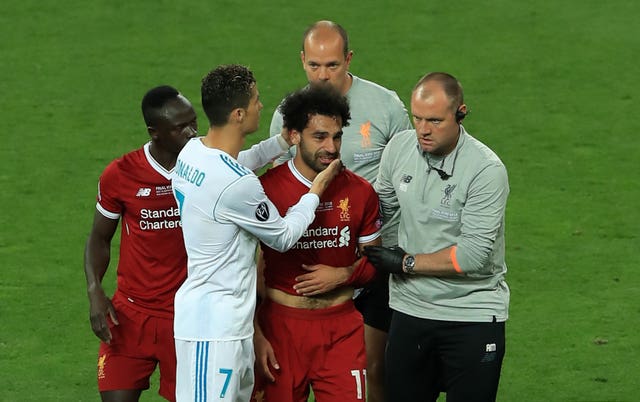 "Obviously you (the media) struggled a bit with that. Will he score 40 goals again? As a human being how can he be convinced 100 per cent that he scores again 40 goals?
"Is it even important to score 40 goals again? Of course not.
"The only thing was his body needed time to adapt. Still a world-class player, still a threat in a game, but in the scoring situations not the same calmness, coolness.
"Since before the last international break it was completely obvious in each session it clicked again. He's there.
"If you are in doubt easily then it could affect you, but not for one second was he in doubt and I was not in doubt. Nobody here was in doubt actually."
Salah has scored nine in 18 appearances this season, with six in his last seven. At the same stage 12 months ago he had 14 goals, with eight in his last seven matches.
Considering the physical restrictions Klopp believes he has been operating on, that is not a bad return and comes at the perfect time with a crucial Champions League match against Paris St German in the French capital.
Liverpool will qualify for the knockout stage with a game to spare if they win and Red Star Belgrade do not beat Napoli, whereas PSG's chances of progress will be ended if they lose and Napoli win.
"Paris are a real package, defensively and offensively. You have to play football against them or you will never get rid of the pressure," added Klopp.
"With the ball they make constant pressure, so if you have the ball you have to control the game. You need really big balls to do that.
"In the home game (a 3-2 victory) we did that really well. We had dominant phases and that is what we need to have to do again.
"The fact is they are good and if we are not at our peak, at our best, we have no chance."
Liverpool have lost their last three away matches in the competition – not including May's final in Ukraine against Real Madrid – but Klopp insists it is not a concern.
"We have to make sure we play better. It's not about home and away. I don't feel the difference," he said.
"The advantage of a home game is easier to feel, but it's not as if we go away and think the atmosphere will kill our performance.
"Napoli and Belgrade was special, but not as special if we'd have played better. That's the truth."