Darren Randolph enjoyed being the backstop as his heroics helped the Republic of Ireland avoid defeat against Northern Ireland.
But for the 31-year-old Middlesbrough goalkeeper, the Republic would have emerged from their friendly clash at the Aviva Stadium with an embarrassing defeat.
It was not the identity of the opposition which would have been cause for such angst – Michael O'Neill's men, like the Republic, performed admirably at the Euro 2016 finals and only just missed out on World Cup qualification – but the way in which the visitors dominated both possession and chances.
In the event, Randolph produced fine saves from Gavin Whyte and substitute Jordan Jones either side of the break to ensure his side came away with a 0-0 draw.
Asked about his heroics, he said: "As a goalkeeper, they're the nights you want every time you play. As a striker, you want the nights when you score a hat-trick.
"You want them every week, but it doesn't always work out that way. I made the saves and kept a clean sheet, so it worked out for me tonight.
"I'm happy with them. They count for something in the game, they kept the score at 0-0."
If that was a positive for Ireland, it was one of the few they were able to take from another hugely disappointing evening in Dublin.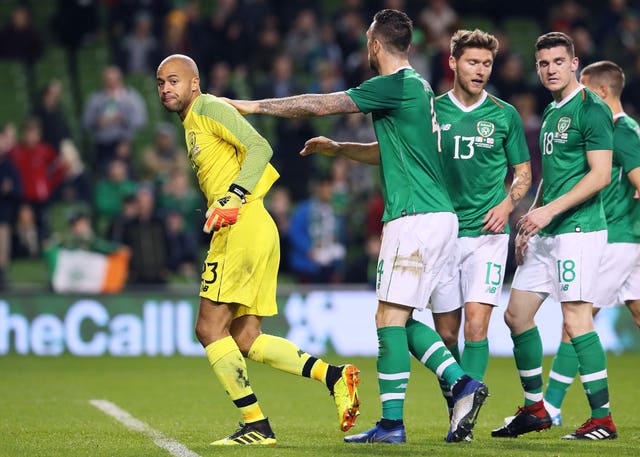 There are mitigating circumstances. Manager Martin O'Neill has been robbed of key players such as Seamus Coleman and Robbie Brady for long spells and has experimented with both personnel and formations during the intervening period.
However, the shape and organisation which once characterised his side has dwindled and the goals have dried up alarmingly.
Randolph admitted: "It puts more pressure on everyone, if you're not scoring, to keep them out and stay in the game. That's football.
"Score more than you let in and you win the game. It sounds simple, but it can be difficult to do at times."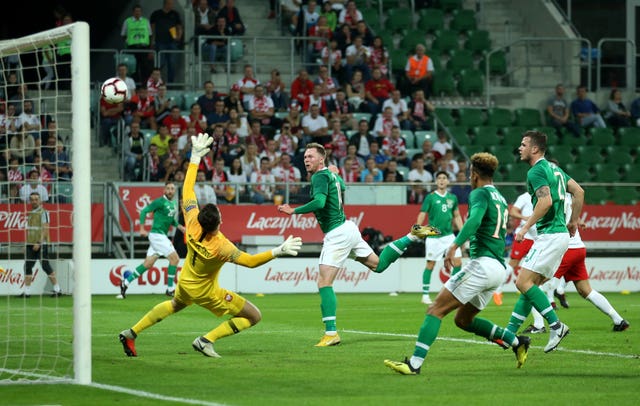 Asked how they could remedy the situation, Randolph said: "It's easier said than done. If it was that easy, teams would go out and do it every week.
"It's about having that confidence and belief, taking that from the training pitch out on to the match pitch."
In the meantime, they will hope their last line of defence remains in miserly form, with 12 clean sheets to his name in 20 appearances for club and country to date this season, although Randolph shuddered when reminded of that statistic.
He said with a smile: "Don't jinx me."