Wimbledon's hopes of a massive expansion will be put to the test on Wednesday at a general meeting of members of the neighbouring golf club.
Wimbledon has made an offer, reported to be £65million, to buy the golf club's land in a move that would see its estate roughly triple in size.
Under the golf club's current articles of association, only members of 10 years standing or more can benefit from any windfall from the All England Club, making it unlikely that a sale would be approved.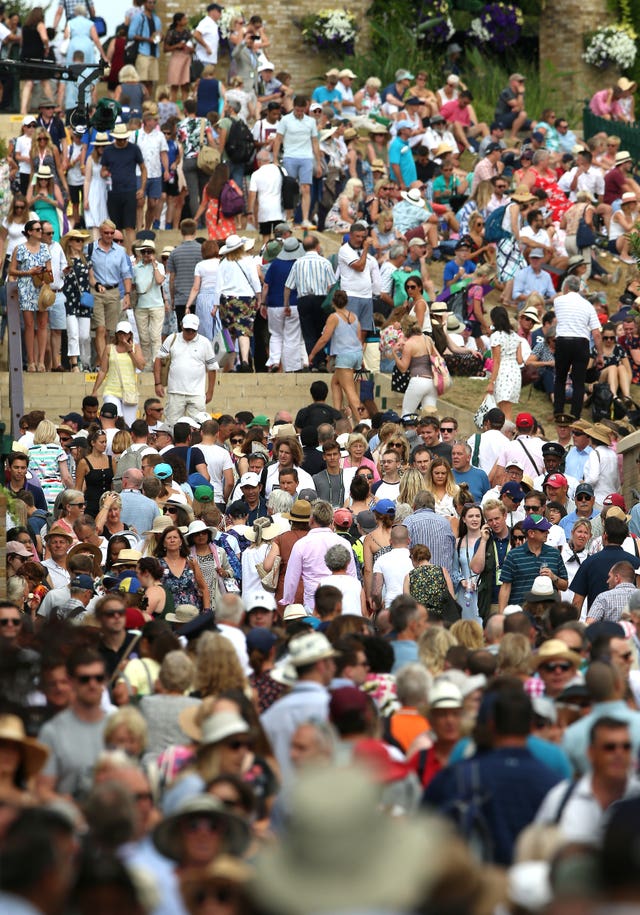 Wimbledon owns the lease and will acquire the land anyway in 2041, but buying it now would enable the club to keep pace with the other three grand slams, who have all either undergone or are undergoing substantial improvement programmes.
Chairman Philip Brook admitted he is unsure which way the vote will go, saying: "To the extent there is any optimism it would be that we haven't heard of any organised resistance. That isn't to say it won't happen.
"The 75 per cent hurdle is a high hurdle so we'll see. But what we've been very clear with the golf club and their advisers is we're not going to do this again. We've really pushed ourselves financially, there's a lot of money on the table.
Wimbledon has not stood still, and the roof over Court One, which will be operational for the 2019 tournament, is in the process of being completed.
But the grounds have become increasingly cramped and acquiring the land would give the tournament significant options.
Top of the wish list is to bring the qualifying tournament, which is currently played a couple of miles away in Roehampton, on site.
Brook said: "If we've succeeded then part of the land will become available to us at the end of 2021, and part of the land will become available to us later by giving one year's notice.
"We've made it very clear, our interest in doing this is we'd like to move our qualifying event on site. Most of the people who play qualifying lose and don't ever make it inside of the gates of SW19, and we think that's a shame, and we're the only grand slam where that is the case.
"The whole experience of being at Wimbledon we think could be transformed. And this isn't about building new big stadia, it's about a wonderful opportunity, tennis in an English garden, there might be a second Henman hill, all sorts of things.
"We think with the arrival experience, we could do a much better job with the queue if we had the land year round."