Amir Khan maintained he wants to fight Manny Pacquiao rather than fellow Brit Kell Brook after coming through his latest comeback with a points victory.
Khan had to climb off the canvas to before comfortably beating the game but limited Samuel Vargas in Birmingham.
The Bolton welterweight, in his second fight since returning to the ring after a two-year absence, was knocked to the floor in the final seconds of the second round.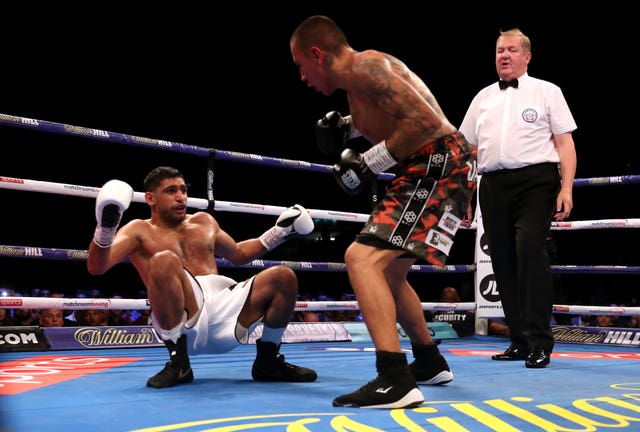 But, with Brook watching at ringside, Khan recovered and floored Vargas again before eventually running out unanimous points winner.
It was not a performance to give Brook or former eight-weight world champion great Pacquiao too many sleepless nights.
But Khan at least got the rounds under his belt after his first comeback bout, against Phil Lo Greco in April, lasted all of 40 seconds.
The 31-year-old told Sky Sports: "What I really wanted to do was go the distance. I wanted to get the experience.
"There were times in the fight when I wanted to put him away, there were times when I could have pushed it and knocked him out."
The second round was only 20 seconds old when Vargas hit the canvas, sent on his way by a fearsome left jab.
But the elephant in the room, Khan's fragile chin, let him down right at the end of round two as a long-range right hook left him on his backside.
He sprung back to his feet and, fortunately, had time to recover on his stool.
Khan added: "He caught me with an overhand right hand, right on the button, I got back up and I was fine.
"This is boxing and I've got to learn from those mistakes."
Asked if he could have beaten Brook on the night, Khan said: "One hundred per cent. I wanted to get my feet wet tonight and I did that. Bring on who you want.
"I will take some time off, speak with Eddie Hearn and go from there. I want to fight again before the end of the year. I needed this kind of fight badly and I needed those 12 rounds.
"The only fight that works for me over Kell Brook is Manny Pacquiao. I want him, he is my number one pick. If not we go back to the drawing board and if it's Kell Brook, it's Kell Brook."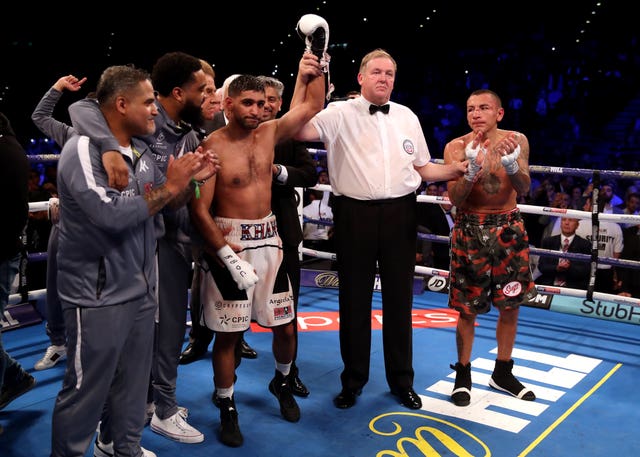 He told Sky Sports: "I'll come down because I'm the governor of the division in this country. I will come down to welterweight to fight him.
"When? Christmas. I want it to be a Christmas Day special!"