Gareth Southgate says England must convince themselves the run to the World Cup semi-finals was not a one-off.
The Three Lions injected hope and excitement back into supporters as they reached the final four of a major tournament for the first time since Euro 96.
Southgate's men matched the achievements of Sir Bobby Robson's 1990 squad, and their efforts will be acknowledged by a sell-out Wembley crowd on Saturday evening.
Well aware his side are far from the finished product, the England manager is targeting wins in such matches as the Spain game to make his group believe they can repeat this summer's exploits.
"We've got to convince ourselves it wasn't a one-off," Southgate said. "That's the most important thing.
"That was a moment in time and it'll be a summer (to remember)."
Speaking at the team's Hertfordshire hotel, Southgate said: "There's a lad who cycled up here before the summer on his bike, who was waiting for us when we came here again.
"He's 13, it's his first experience of an England tournament.
"I can remember what I felt like in '90 and probably two generations of supporters have experienced something that they've never experienced before.
"That's brilliant because that will always be there but for us, about moving forward, expectations are good. That means we are progressing.
"It doesn't change the pressure of the role. Working with the national team and playing for England has that wherever you perform, whatever you do.
"Any more expectation is a healthy thing – something we have to embrace."
Southgate hopes Russia 2018 will prove just the start for his young side.
Keen to use the World Cup as a platform, the former defender is also keeping in mind the struggles that followed the 1990 squad's semi-final run.
"It's a good moment to build on what we've done," Southgate said. "That's how we should view it.
"When we look back, the next four years (after 1990) weren't great.
"That's the challenge I've spoken with the players. The summer was enjoyable for everybody, but that's done now.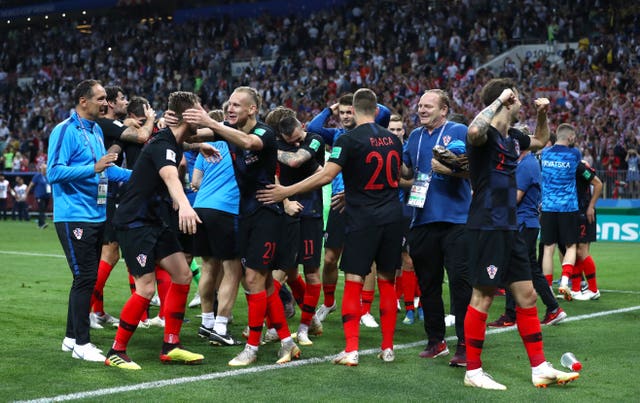 "But we're not as far away as we thought we were two years ago, going out in the group stage at the 2014 World Cup and in the Euros.
"We're competitive against anybody. We've gained respect abroad.
"But that only lasts into your next matches. The next matches are the most important."
Having already overcome many hurdles under Southgate, Spain's visit offers England the chance to get another monkey off their back by winning a competitive match against a top side.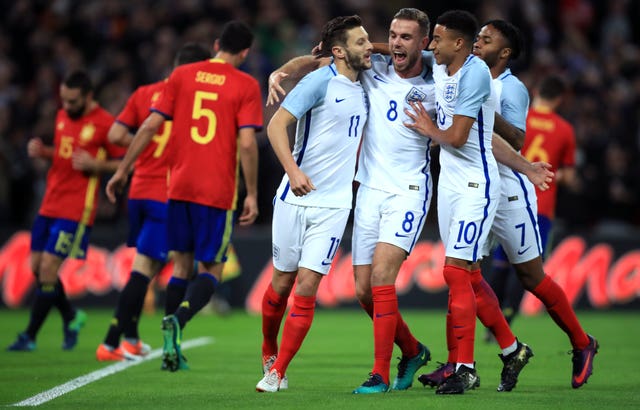 A lot has changed in the following 22 months, highlighted by the fact 13 members of that England match-day squad are not part of the group preparing for Saturday's Nations League encounter.
"The level of detail we are working at now, compared to how we prepared for that game, is at a different level," Southgate said.
"The players' understanding of how we work is at a different level.
"We played reasonably well against Spain that night.
"But I'm happier when the team go on the pitch prepared and ready to play and I'll like what I see, in terms of their ability and the types of players we are going on the field with, the characters and spirit."
Shared values brought an invaluable togetherness in the summer, with that World Cup adventure pawed over by the players this week.
"We wanted the players to think about why the tournament had gone well," Southgate added. "How we played, the preparation for the camp, every area we put work into.
"Very often we don't ask the players. If things had not gone well we'd have been asking them, as we had for the two years since the last tournament.
"To capture why you've done well is important. Then we spoke about how we want to develop without the ball. That's the key element technically."