Philipp Lahm believes England can take a leaf from Germany's book by using a World Cup breakthrough to herald a new era of sustained success.
One of the best full-backs of his generation, the 34-year-old retired last year after a career that saw him win eight Bundesliga titles and a Champions League with Bayern Munich and captain Germany to victory at the 2014 World Cup.
That win in Brazil followed back-to-back third-place finishes in 2006 and 2010, with Lahm also earning a runners-up medal at Euro 2008 and another bronze medal from Euro 2012, which meant Germany made the last four in five straight tournaments.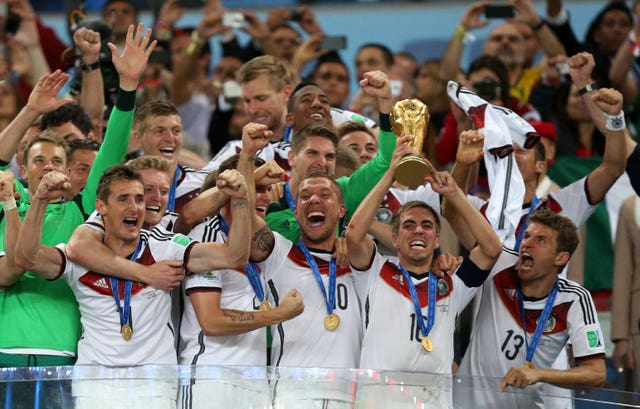 Speaking to reporters in Munich, Lahm said: "Even before the World Cup, I was really interested in how (England) would do – I believed they had a good chance because they had a young and talented team.
"My question was whether they could really sustain form over the course of a tournament and bring their individual abilities to the fore (when) you face really difficult opponents.
"Just looking at our team from 2006 to 2014 period, it helped writing history together, going through so many semi-finals.
"It was something extremely educational, everybody knew how a team-mate would react in difficult times or under pressure. This knowledge helped us compete at the highest level.
"Nonetheless, you still need quality individual players in the national squad."
Now an ambassador for his country's bid for the 2024 European Championships, Lahm is better placed to assess England's quality than Germans have been for decades, as the Bundesliga has become a popular home for emerging English talent, with Ademola Lookman and Jadon Sancho among those who have starred for German clubs this year.
The next test of England's ability to follow Germany's 2006 team, however, will come against Spain in their Nations League opener at Wembley on Saturday.