James Anderson admits he would have been furious if he had let India off the hook in perfect conditions after helping to bowl them out for 107 at Lord's.
Anderson cashed in on a green pitch as the ball swung and seamed throughout once the rain finally relented on day two of the second Specsavers Test.
His five for 20 took him to the verge of yet more cricket history, just one more victim short of becoming the first ever to bank 100 Test wickets at the sport's most famous venue.
After leading the way as India were bundled out in just 35.2 overs, Anderson said: "Honestly, I'd have been so disappointed if I'd messed up today – because they were the ideal conditions to bowl in.
"I find it so much fun when it's like that.
"When the ball does that much through the air and off the pitch, the biggest thing is not trying to do too much … and keep hoping they nick them eventually."
Back at the scene of his Test debut, and first five-wicket haul against Zimbabwe 15 years ago, evergreen Anderson demonstrated yet again there is no better exponent of his craft.
Asked if it also proves he and his fellow seamers are the masters of India's batting line-up on home soil, the 36-year-old pointed out that anyone would have struggled against England's attack on this showing.
"I think that if we bowled like that today, with those conditions, we'd bowl most teams in the world out – because I think we were that good," he said.
"We hardly bowled any bad balls, didn't give them much to hit at all – and when you build pressure like that all day, no matter who you are around the world, it is difficult.
"I think if we were bowling at our (own) batsmen, we'd have the better of them (too).
"We exploit those conditions as well as anyone in the world. I don't think it's just the Indian batsmen that would have struggled."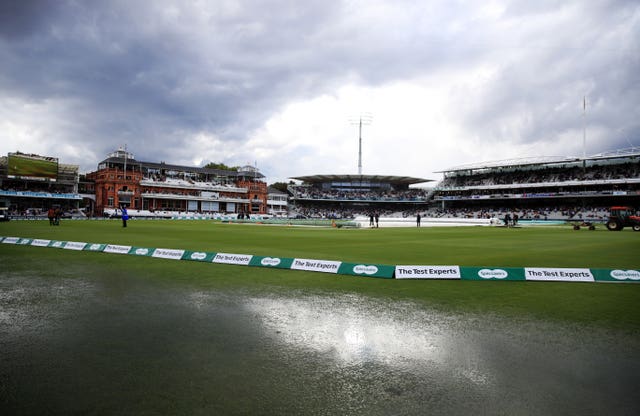 "We've got the responsibility to set the tone for the team, and bowl well. That's our job," he said.
"Some days it hoops round – they've been quite rare actually, the days we've had like that, move through the air as much as that. But for us, with the experience we've had of bowling on flat decks and the ball doing nothing, when you get the opportunity like that you lick your lips and try to show off your skills."
Virat Kohli's wicket evaded Anderson, and instead fell during an outstanding spell from Chris Woakes.
England's all-time leading wicket-taker had his share of moral successes against the India captain, though, and Anderson said: "I was thinking, 'Why can't he edge them like everyone else?'.
"I've really enjoyed the contest between myself and him. He's number one in the world for a reason.
"I love playing against the best players in the world, testing yourself and seeing whether you can get the better of them.
"It's a really thrilling thing to be a part of.
"Unfortunately I've not got the better of him yet – but I'll continue to try my hardest throughout the rest of the series."
India batsman Ajinkya Rahane withstood the challenge for longer than most, and afterwards was at pains to give credit where it was due.
"When you play at the highest level, no excuses," said Rahane.
"You cannot be too harsh on yourself when you get conditions like this … James Anderson, he was really good."