Tour de France winner Geraint Thomas says he is on the verge of signing a new deal at Team Sky.
Thomas, whose Team Sky contract is about to expire, revealed he had been courted by rival teams after winning Le Tour last month.
But the 32-year-old, back in his hometown Cardiff where thousands turned out to celebrate his Tour de France success, said: "I've made my mind up (about staying) in my head really and just need to get it done officially.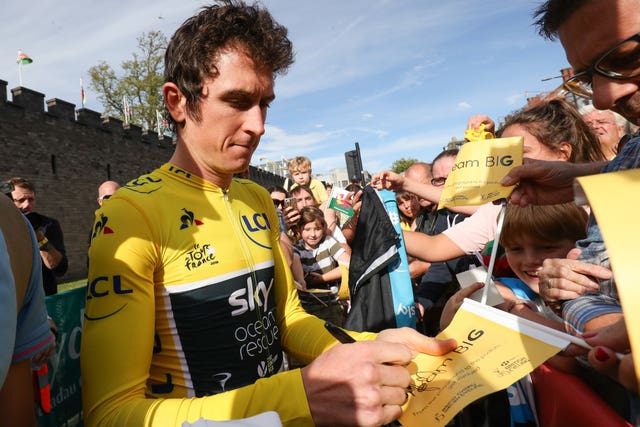 New team CCC WorldTour revealed on Wednesday that they had launched a bid to sign Thomas for 2019.
The Polish outfit is the result of a merger between CCC Sprandi Polkowice and BMC Racing, and sports director Piotr Wadecki announced their intentions to build their Tour de France team around Thomas.
"There's obviously a lot of good teams out there," Thomas said.
"I respect them and I wanted to hear what they had to say.
"But I'm happy in the team I'm at and it works for me.
"I feel a real part of it. I grew up in the system and known them all since I was 17."
Thomas took over the mantle of Team Sky's lead rider at the 2018 Tour de France after proving stronger than fellow Briton Chris Froome.
Four-time Le Tour winner Froome ended up in the role of support rider, finishing third as Thomas became the first Welshman to win cycling's greatest prize.
"I think the way we rode this year was the right way to go about it," Thomas said.
"We're both honest and open with each other, we're good mates and that hasn't changed.
"I think it can work again if the roles were reversed next year.
"Obviously I would be disappointed as Froomey was because you want to win. But then again if Froomey is stronger then you do your bit.
"It was obviously a great month for me, but the surprising thing was being able to do it day in and day out, and not feel under pressure that I was going to lose the race."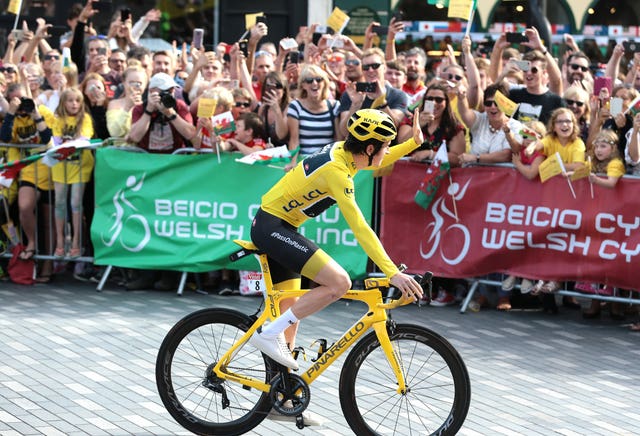 "You dream about winning races and holding your arms up in the air, but you never think about what happens after that," Thomas said.
"We were down at the Senedd, and you think 'this is where everyone has come and there will be no-one at the Castle'.
"But then I had this at the Castle as well, and to see the pride and passion of people is mad.
"It's hard getting your head around it that this is all for me."