Adam Peaty insists his exploits in Glasgow have set him up for a fresh assault on his own world-record times next year after surging to his third gold medal at the European Championships.
Peaty washed away memories of his shock defeat on the Gold Coast in April as he won the men's 50m breaststroke title ahead of second-placed Fabio Scozzoli who finished almost three-quarters of a second behind.
Peaty's winning time of 26.09 may not have threatened his existing world-record mark but it did shave over half a second off the time with which he surprisingly had to settle for silver at the Commonwealth Games.
And it was still a strong enough showing to suggest to Peaty – who has already broken his own 100m record at these Games and goes for another relay title on Friday – that he can breach new boundaries at next year's World Championships in Gwangju.
Peaty said: "Execution-wise I was probably a nine-and-a-half out of 10, but for the race itself I would give myself 10 out of 10.
"I missed a few strokes which maybe cost me but I don't think even then I'd have got the world record.
Buoyant Peaty has cut a contrasting figure in Glasgow to the somewhat afflicted swimmer who struggled by his own standards on the Gold Coast, having taken some time out to reflect on his goals in the sport.
And Peaty – who will bid for a fourth and final gold in the men's 100m medley relay on Thursday – credited the Glasgow fans with giving him the extra motivation to return to form in style.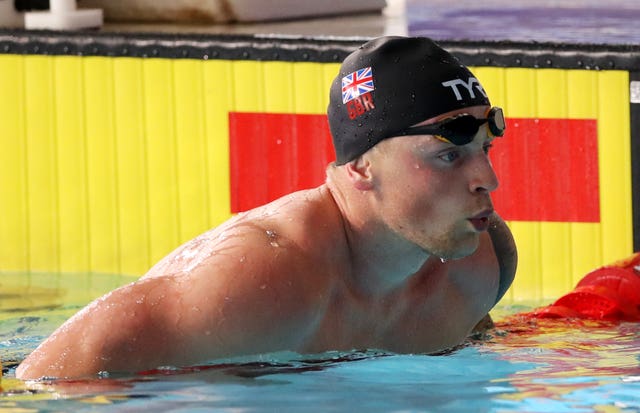 Rio silver medallist Siobhan-Marie O'Connor finished in a disappointing fourth place in the women's 200m individual medley in a time of 2:10.17 behind winner Katinka Hosszu of Hungary.
And 17-year-old Freya Anderson also finished fourth in the women's 100m freestyle final behind Sarah Sjoestroem of Sweden, but set a new European junior record of 53.61 in the process.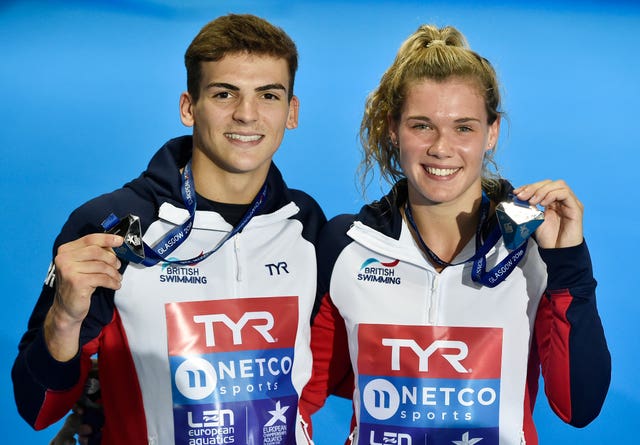 The pair finished with a score of 308.67 after five dives, behind Germany's Lou Massenberg and Tina Punzel, with Ukraine's Viktoriya Kesar and Stanislav Oliferchyk taking bronze.
Reid, a former European champion alongside Tom Daley in 2016, grew up training in the Royal Commonwealth Pool and said: "It has been lovely to come back to familiar settings.
"To come away with silver is just a bonus and it builds some momentum with the individual and synchro still to come."
British team-mates Lois Toulson and Robyn Birch finished fifth and sixth respectively in the 10m platform.