England's five-match tussle with India is about to begin with their 1,000th Test at Edgbaston.
Here, Press Association Sport ponders where the high-profile series may be won and lost.
Rash decision?
As plot twists go, the recall of Adil Rashid is half-decent. It will be enthralling to discover whether national selector Ed Smith has made the right call again, as he did when he risked early reputation in his new guise by fast-tracking Jos Buttler back into the Test squad after his Indian Premier League heroics. This punt, more so than the last perhaps, has the potential to go very right or very wrong. Reaction to Rashid's one-day international dismissal of Virat Kohli appeared overblown – there was some batter error as well as bowler's deception involved, and 'ball-of-the-century' claims were misguided. Still, it may prove a psychological blow to the India captain – and was perhaps enough to make up Smith's mind in an instant.
Root's mission
Like Rashid's success against Kohli, another Headingley moment is sure to be revisited in the coming weeks – after Joe Root's out-of-character bat-drop celebration on clinching the ODI series on his home ground with a second successive century. Despite an often vexed first 12 months as an active Test captain, it proved at least that Root's spontaneity is intact. He needs to put his stamp on the job soon, though – and as many have pointed out of late, the best way to start will be by scoring his first Test hundred since England's swift day-night win over West Indies at Edgbaston almost a year, and 20 innings, ago.
Kohli v Anderson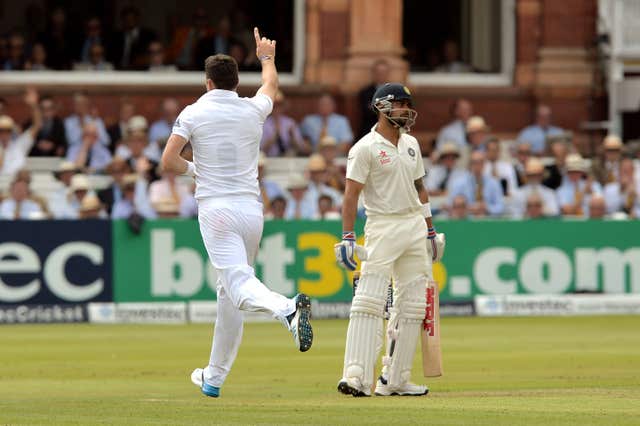 It was before the Mumbai Test in December 2016 that this battle began to hot up. With Kohli already in suitably imperious form, England's all-time leading wicket-taker James Anderson chose to point out it may not be quite the same story when the India captain heads back to this country. It was here in 2014 that Kohli's prolific career suffered a blip with a series average of 13.4 in 10 innings. Scroll on two-and-a-half years, he responded to Anderson's observations with a mere 235 in an innings victory at the Wankhede as India surged towards a 4-0 series victory. The rematch is eagerly anticipated.
Edgbaston occasion
Birmingham has the honour of staging England's 1,000th Test this week. It is a showpiece which will also get under way on Yorkshire Day, August 1, so home captain Root will be feeling like he belongs. The omens appear quite good then for the hosts.
And the winners are?
This may depend on next month's weather. If England's driest summer goes the distance, India will be best equipped. The visiting batsmen will rightly be more confident against England's seamers if there is little cloud cover above or grass below, and a touring squad featuring the spin of the two Ravis – Ashwin and Jadeja, with Kuldeep Yadav available too – may be lethal long before the series reaches The Oval in September. If the skies darken and the rains come, though, it will be very much advantage England again.