England defender Gary Cahill has tried to rally dejected Three Lions fans by saying "it's only a matter of time" before this talented group of players wins some silverware.
The 32-year-old was speaking shortly after England's extra-time defeat by Croatia in the semi-final of the World Cup – a gut-wrenching loss that means Cahill and his team-mates must now pick themselves up for a third-place play-off against Belgium on Saturday.
That game may well prove to be the Chelsea stopper's last in an England shirt but Cahill said Wednesday night's setback for England should not be viewed as the end for the vast majority of this squad.
"Everyone is gutted, everyone is upset – unless you win this tournament there's always going to be a bad feeling when you go out, whatever stage it is," he said.
"We just fell short at the second to last hurdle but as a team we should be very proud of ourselves and, for me, looking at that young squad, we should just feel positive about the future.
"And if, and it's a big if, you can keep the squad progressing in the way I've seen in training over the last 50 or so days that we've been together, well, I think it's only a matter of time before they get their hands on some silverware."
Asked about his own future with the team, Cahill said he would love to play against Belgium in Saint Petersburg even though he has very mixed feelings about the actual fixture.
His only appearance in the tournament so far was in the relatively meaningless group-stage game against Belgium a fortnight ago.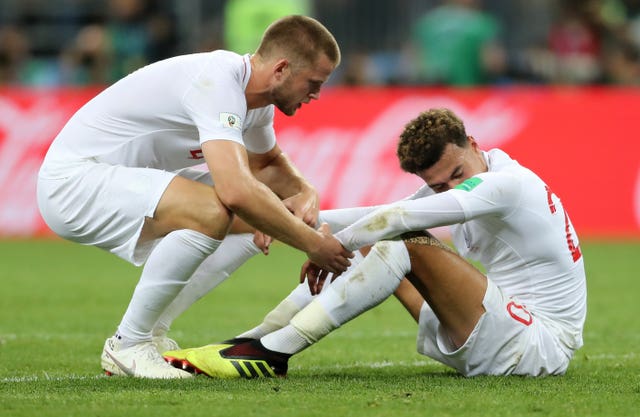 "So if you're asking if I want to play, yeah, I do. If selected I'll go out and give it everything I've got.
"I'm going to have a good conversation with the manager about the future in the coming month. But I can finish my England career knowing I've played every possible fixture I can play in the times I've been selected."
While Cahill is probably unlikely to add too many more caps to his tally of 61, Eric Dier is one of those young talents England must build its future on and the versatile Spurs star is desperate to be a part of a much brighter future for the national side.
"There will come a time when we can look back and see the good that has come from this," said Dier, who scored England's winning penalty in the cathartic shootout victory over Colombia in the last 16.
"We want to be back here, 100 per cent, playing games like this and even bigger ones. And we think we will. We have to learn from this, take the positives, learn from the negatives and come back.
"I think this squad is very young, one of the youngest here, and the base of this squad is the base of England for hopefully a few years to come. We believe we can get better and we'll be better for this experience."