Lewis Hamilton was left trailing in second practice for the British Grand Prix as Max Verstappen crashed out.
Hamilton, who is bidding for a record sixth win at his home race, had it all his only way in the opening session after he led Valtteri Bottas in a Mercedes one-two.
But Vettel's pace later in the day suggested that the Ferrari driver could thwart Hamilton's hopes of a fifth consecutive victory at Silverstone.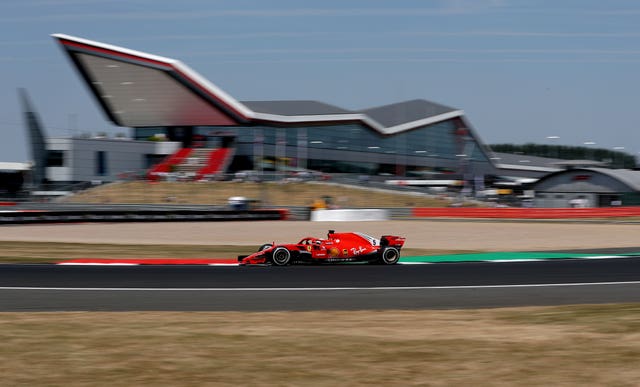 Bottas was third in the running, three 10ths down on Vettel, with Kimi Raikkonen fourth for Ferrari and Red Bull's Daniel Ricciardo fifth.
Verstappen took advantage of Mercedes' capitulation in Austria last Sunday to take the chequered flag, and claim his opening win of the season.
But the Dutchman was brought back down to earth here.
Then, with a little more than 10 minutes gone of the second 90-minute session, Verstappen slammed into the barriers on the exit of Luffield.
Verstappen lost control of his Red Bull at 130mph before sliding backwards across the grass and crashing into the wall.
Verstappen's session was immediately over, and the anguished look from his Red Bull mechanics said all you needed to know about the damage sustained to his car.
"It looked a bit like the high side of a motorbike where the car snapped to the left and suddenly gripped up and fired him off the circuit," Christian Horner, the Red Bull team principal said.
"It is annoying and frustrating, but thankfully we've still got Daniel out there running."
The red flags were issued to deal with Verstappen's car as the 20-year-old headed back to the Red Bull garage on a scooter.
Romain Grosjean finished an impressive fourth in Austria, but he, like Verstappen, was back in the wars on Friday after he spun out of the opening session.
The Frenchman's chassis would have to be repaired, and he would play no further part in practice.
Fernando Alonso's McLaren team are without racing director Eric Boullier for the first time since 2014 after he was forced to resign following their miserable start to the season.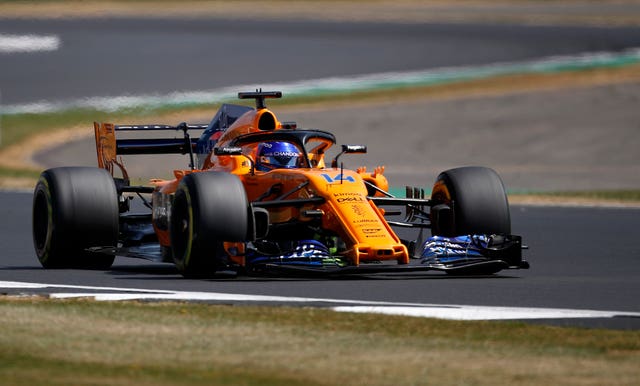 Sir Frank Williams is attending a race for the first time this season. Lance Stroll finished 15th and Sergey Sirotkin 16th in the Williams cars.