Roger Federer has considered visiting the Wimbledon queue to hear the stories of his fans who are camping out in hope of seeing him play.
Thousands of spectators line up every year desperate to get their hands on tickets for the main show courts and a vast number of them are Federer fans.
Those who were lucky enough to get a seat on Centre Court on Wednesday saw the defending champion put on a scintillating display as he destroyed Slovakia's Lukas Lacko 6-4 6-4 6-1 in just 90 minutes.
The performance would have made a couple of nights in a tent worth it even if a visit from the man himself did not materialise.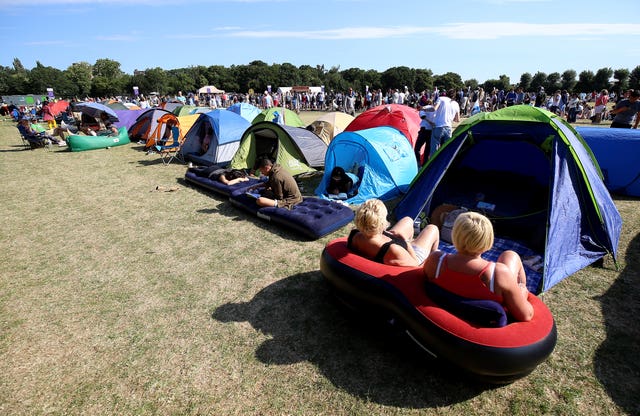 "They get asked, 'Who are you here to see?'. Your name drops, it's always very exciting, I must tell you.
"I always have this sort of dream, I just want to walk past them and speak to these people to hear their stories. That's something I've always wanted to do.
"Then you're like, 'No, maybe not'. Who knows how they're going to react?"
The win means the eight-time champion has racked up 26 consecutive sets at Wimbledon in a run of nine successive wins spread over this year and last.
Since his triumphant return to the All England Club in 2017 – 12 months after he had limped out of the semi-finals looking like a broken man – he has barely broken sweat at his stronghold grand slam.
There was never any expectation that this would be anything other than a routine win for Federer, but he put on a dazzling display in front of his faithful supporters.
He showed off a mixture of shots, firing down 48 winners, which included one outrageous drop shot in the first set that left Lacko with his hands on his hips.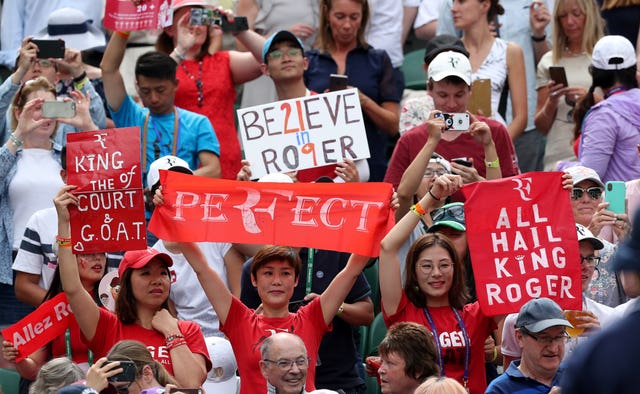 "I played very well again, I felt good out there, less nerves than in the first round, which is normal," Federer added.
"I am happy with how I am hitting the ball and concentration on my own service games and I am able to mix it up on return.
"I needed to put him away and I was able to do that and I am very happy."