Eoin Morgan is confident England can deal with the unfamiliar and heightened white-ball challenge India are sure to pose this month.
Morgan's England could hardly be approaching three Vitality IT20s and three one-day internationals in any better heart after their 6-0 whitewash of Australia across the limited-overs formats.
However, the captain knows from personal and collective experience that India present a far different test to the one mustered this summer by a depleted Australia.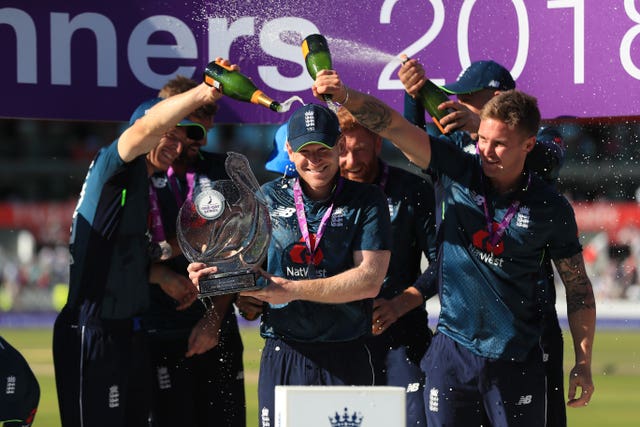 Eight of the team likely to face Chahal again at Old Trafford on Tuesday were in the one bamboozled by him in the T20 at Bangalore last year.
Morgan acknowledges the examination ahead, but has faith that in-form England will adapt effectively.
He said: "When you play against sub-continent teams, it normally exposes sides like us and South Africa and Australia to spin, reverse swing – different challenges to that we are normally used to.
"But we are in the middle of our summer and we have played a lot of cricket. I hope we will be able to deal with it."
"If you focus on one or two of them, say the spinners, it's more than likely it's the seamers who will actually go and get the wickets.
"They are a strong side and have other components to their game … it's going to be a difficult challenge."
England will be banking the feel-good momentum of their victories over Australia.
"I think you can use a lot of that, confidence and experience-wise.
As on their last visit to this ground, for the thrilling one-wicket win over Australia eight days ago, England will find themselves playing while their football counterparts are in World Cup action in Russia.
A big screen on site will again allow supporters to split their allegiances – and if they are not in the field, England too will be able to keep an eye on the match against Colombia via a television screen in the physio's area adjoining the dressing-room.
While the footballers were beating Panama 6-1 in their second group match, the cricketers got in a pickle – losing five quick wickets.
But Morgan is not about to interpret any link in those contrasting fortunes.
"It will be interesting," he said.
"I don't think it will be a distraction – the guys are passionate about it, but will be focused on (this) game.
"You do notice, because in the car park on the far side there is a big screen and the crowd go out and watch the game.
"The cheers were quite frequent in the Panama game … you don't have to be a miracle man to work out the score!"