Gareth Southgate is considering dropping Raheem Sterling against Panama, judging by a note spotted at England training.
After the Three Lions sealed a last-gasp 2-1 win against Tunisia in Monday's World Cup opener, preparations are under way for Sunday's game in Nizhny Novgorod.
England's players returned from a recovery day with a full session on Thursday morning, when focus on Southgate after dislocated a shoulder running was usurped by a note carried by assistant manager Steve Holland.
It showed that the side are preparing to play in 3-5-2 formation against Panama, with Ruben Loftus-Cheek in midfield following Dele Alli's slight thigh strain – a player whose name was spelt 'Ali' on the sheet in the medical section. The Tottenham man missed the session because of the injury he picked up against Tunisia.
But the most noteworthy aspect of the pictured piece of paper was Marcus Rashford, rather than Sterling, playing in the attacking two alongside captain Harry Kane.
Sterling, 23, has had to put up with a lot in the build-up to Russia and struggled to make an impact against Tunisia, with Southgate making the Manchester City forward his first change when bringing on Rashford in the 68th minute.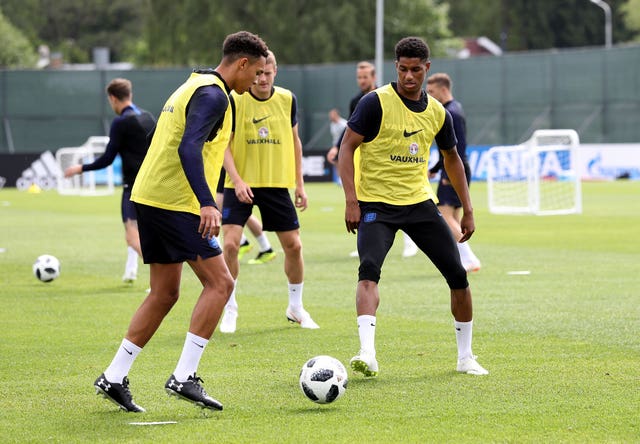 "I think for Raheem, I was really pleased with the performance he gave.
"His movement, his touch, there were a lot of fouls in the game and a lot of them were on him.
"That bought us more pressure because we were able to get more set plays into their box, so I thought the movement of the front four and the two boys that came on was a real problem for them."
Whether the sheet is an intentional move to mislead or will indeed prove the starting line-up remains to be seen.
The Football Association declined to comment on the significance, or otherwise, of the shot. Southgate has been keen to keep his starting side under wraps, but his chosen XI was correctly reported in advance of the tournament opener.
The England manager took training at Spartak Zelenogorsk on Thursday, despite the discomfort of a dislocated shoulder.
Southgate took a tumble while running near England's World Cup camp in Repino and was treated in a nearby hospital.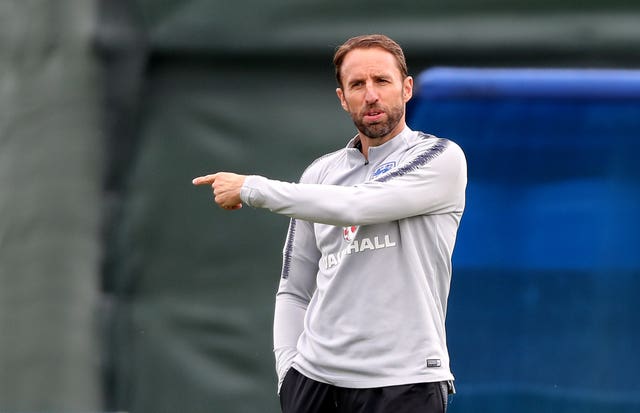 Southgate appeared in good spirits and made little concession to his injury, keeping his right arm close to his body, but otherwise showing no outward signs of pain.
England's training base at Spartak Zelenogorsk now includes a different perimeter fence.
The initial material chosen by the local organising committee did not prevent prying eyes keeping tabs on training, so a new material was put in to give more privacy.