Nick Kyrgios afforded himself a smile when it was confirmed he would be the man on the other side of the net for Andy Murray's long-awaited comeback.
Kyrgios and Murray are good friends and they go head to head in the Fever-Tree Championships at Queen's Club on Tuesday as the Scot finally returns after 11 months out with a hip injury.
It will be 342 days since Murray last took to court in a competitive match, a Wimbledon quarter-final loss to Sam Querrey, and Australian Kyrgios is excited to be the man playing him.
"It's good to see him back ultimately, I think it has been pretty s****y without him.
"I am looking forward to going out and playing but to see him healthy is the main thing, I think he is awesome for the sport.
"We kept in touch a little bit. But he's a busy man. The last thing he wants is to see me blowing up his phone. Probably can't take me seriously, he probably had a lot to deal with and a lot of decisions to make. It's just good to see him back."
All eyes will be on how Murray fares physically after such a lengthy break and Kyrgios admits he does not know what to expect.
"I'm going to go out there and play like I always play," he said.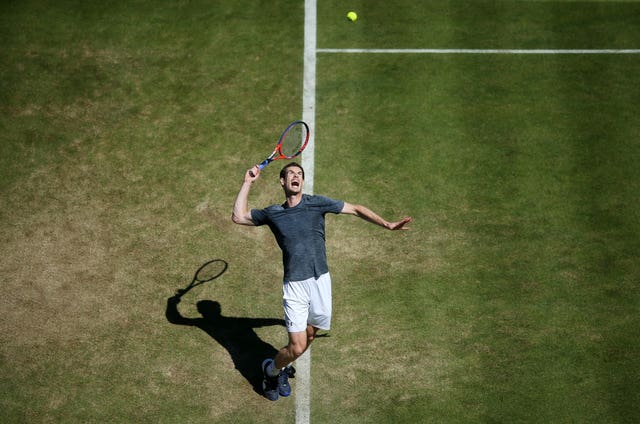 "I don't really know (what to expect). What I always expect from him. Obviously I know he's going to make a lot of balls. He loves playing on grass.
"I obviously know how he plays."
Murray came through another practice session on Monday, on the adjacent court to Kyrgios.
And he pulled up well, playing a practice set with American Reilly Opelka which Murray competed well in.
Despite that, he does not expect to beat the Australian on Tuesday.
He told Amazon Prime, which is streaming the tournament live: "I still think I'll feel very nervous when I get back out there again just because you want to perform and you want to play well.
"In terms of my expectations, they are extremely low. I'm not expecting to win against Kyrgios – I don't think it would be right to think that way after such a long time out, but obviously I want to be competitive.
"I don't want to just go out there, roll over and play badly. I want to try and play well and feel good on the court, but my expectations are pretty low. "