Brazil captain Thiago Silva has promised his side will deliver great football at the World Cup this summer.
The Samba Boys, who were the first team to qualify for the tournament in Russia, have a point to prove after their humbling on home soil four years ago.
They will be among the favourites to lift a sixth World Cup in July, but whatever happens, Silva expects it to be entertaining.
"We have prepared for this World Cup, first with Dunga and now with Tite, and in the two years we were developing," he said.
"We have the chance to play in another World Cup and rewrite our story. We cannot promise the title, we can promise great matches.
"You will see we will play really well in the next match and by the time of the World Cup you will see great football."
Brazil are famed for their extravagant style, with people fondly remembering the way they played, particularly in 1970.
With some of the top attacking talent in the world in the shape of Neymar and Philippe Coutinho, they are sure to be easy on the eye again, but Silva says they have some way to go before they emulate those famous sides of the past.
"I think that every generation has had their style and history and titles," he added.
"We are different and I don't want to make comparisons. We are making another moment in football, with other players.
"We are trying to reach our objectives and we are close and also a little bit far.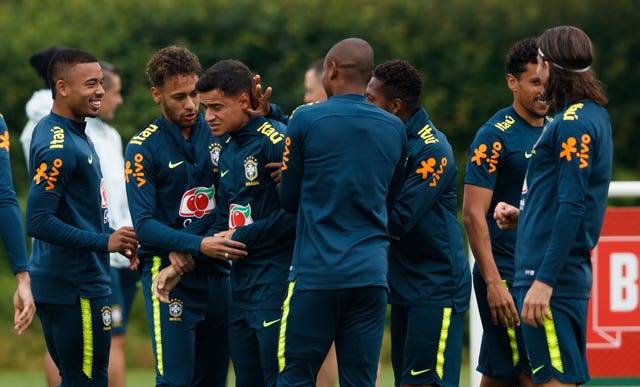 "Year by year we are growing and developing our football and getting more experienced."
On his own form, the Paris St Germain defender added: "For me I am living my best moment in my career, playing a high level.
"I am 33 but feel like a child. I am giving the maximum I can."