David Haye has revealed the drastic change in his preparations for Saturday's rematch with Tony Bellew is because his opponent won the mind games before their first fight last March.
Former WBA heavyweight champion Haye appeared angry throughout the build-up to that defeat, punching Bellew and shouting at him, his promoter Eddie Hearn and Bellew's supporters before the pair met in the ring.
On fight night he also neglected the subtlety that had once brought him such success, recklessly trying to land his heaviest punches and Haye acknowledges he had "lost his way".
"For the past fight it was difficult to motivate myself because I didn't see him as a threat, so I used his annoying personality as fuel to wind me up, and embraced the fact he was annoying," he told Press Association Sport.
"I watched as many interviews as possible of him saying things about me, to try to trigger emotion in me, and I used that anger to get through it. I brought that into the press conferences – I punched him – the weigh-in, and the whole thing was a mess. I got into the ring and my performance was angry.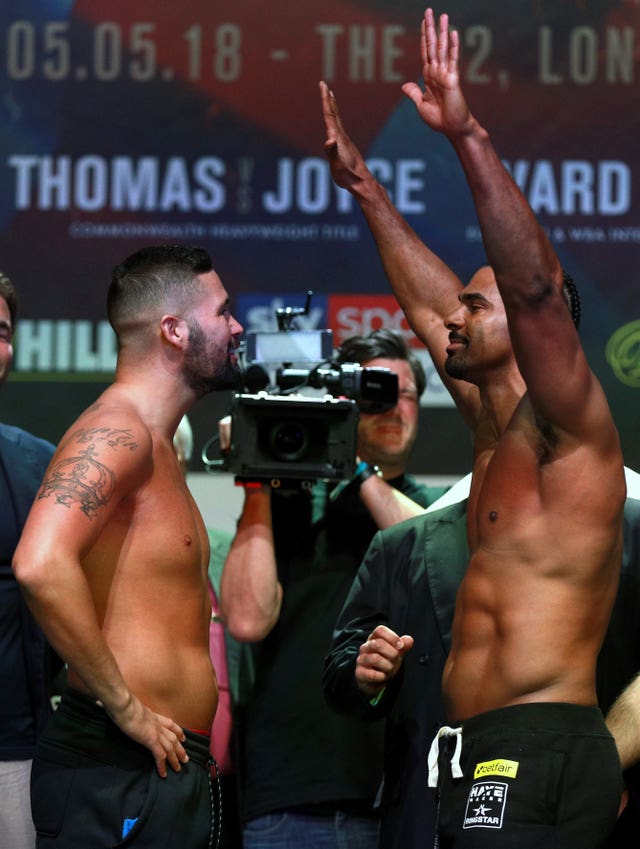 "I purposely tried to soak that up, and it backfired, so this time I've shielded myself, haven't watched any interviews with him; anything him, his team and his people have to say, it's 'whatever'.
"I'd normally do that to other people, and wind up my opponents, so he did to me what I did to other people. It's a lesson. You've got to take a step back and evaluate, and I didn't."
In contrast Bellew, 35, insists he is fighting in the absence of any pressure because he has already achieved all of his ambitions.
He was this time 15st 4oz, almost three pounds lighter, and told Press Association Sport: "My career ended in 2016, when I won the WBC (cruiserweight) title at Goodison Park. I've fulfilled my career. I'm just trying to get the bonuses out of boxing.
"I've had the defining moments in my career. These are just bonuses – they're great financially – but that's what they are. I love the fact I'm doing this one because people said I only beat him because of his (Achilles) injury."