Benjamin Mendy is targeting a comeback in next month's Manchester derby after more than five months on the sidelines.
The Manchester City left-back suffered knee ligament damage in the Premier League leaders' 5-0 thrashing of Crystal Palace at the Etihad Stadium in September.
The 23-year-old had initially hoped to be fit around the time of the Champions League semi-finals in late April but his recovery from surgery is ahead of schedule.
City host rivals Manchester United on April 7 and Mendy wants to be involved.
The former Monaco defender told the club's website, www.mancity.com: "The Manchester derby is a realistic aim. That's half-clear in my mind. I really want to play that game.
"When I started my recovery, I had in mind the semi-finals of the Champions League. That was my goal, but I am coming back a bit quicker than expected originally so maybe it will be possible for me to return sooner than that. I believe in this.
"I think it's possible for me to come back within four weeks. It's not a good thing to come back too soon and you have to take your time.
"We will see how things go but I am working hard and optimistic."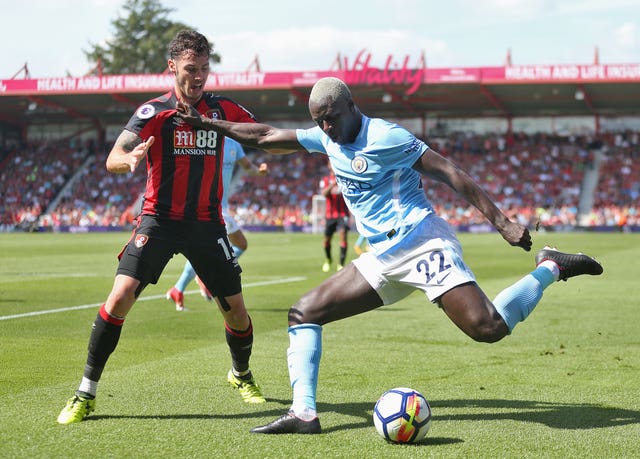 Mendy is confident of hitting the ground running when he does return and of doing enough to reclaim a place in France's World Cup plans.
He said: "Of course, there is the World Cup on the horizon too. For me, there is no doubt regarding the World Cup.
"After I return, it's on me to impress. I have to make sure I come back well and to keep the rhythm. Before it was one of my targets, but now I know it will be fine."
Mendy later took to Twitter, in direct response to the club's post, to play down the pressure on his return.
He said: "hummm not sure where or when I said that but … calm down guys, no rush or pressure it will take as long as I need until I'm 100%."