New Zealand captain Kane Williamson may have to miss the second one-day international against England because of a "mild hamstring strain".
Coach Mike Hesson has confirmed Williamson's participation is in doubt at the Bay Oval on Wednesday, when Tim Southee will take over the captaincy if necessary and rookie middle-order batsman Mark Chapman has been brought in as cover.
The Kiwis still hope to have Williamson in charge, however, as they seek to go take a 2-0 lead in the five-match series with a national record-equalling 10th successive victory in this format.
Hesson said: "Kane has a mild hamstring strain. He'll have to prove his fitness… make sure he's 100%.
"We are optimistic he'll be fine, but we aren't sure."
Chapman is uncapped by New Zealand in 50-over cricket, but featured against England in this month's Twenty20 Tri-series.
Nonetheless, Williamson's are big boots to fill.
"It would be a big blow," added Hesson.
"Kane is a high-quality player, but we have to have confidence in our squad as well.
"There'll be some minor adjustments. But during the year, when Kane hasn't played, we've been able to put in a performance.
"So it won't be an excuse."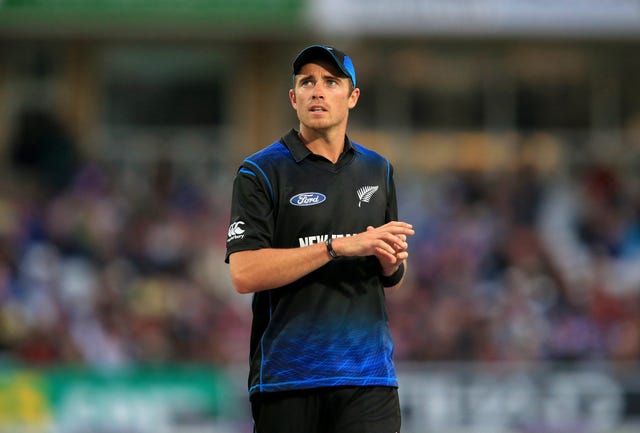 "We always want to Kane to play… he's a quality leader," said Hesson.
"But your side has to be good enough to deal with things from time to time.
"Chappy isn't coming in for his first game – he's played against these guys a week or so ago."
New Zealand wicketkeeper Tom Latham has spelled out, meanwhile, the challenge facing the hosts to stay a step ahead of England.
Latham's half-century in Hamilton was a key contribution as the Kiwis went 1-0 up on Sunday.
But he said: "We know how strong England are.
"They won't lie down – they'll come back even stronger."