Mark Wood made the "grown-up decision" to miss England's one-day international series opener against New Zealand as he plots the resumption of his Test career.
The results of scans on the seamer's problem left ankle have provided no significant new cause for concern, and he was able to bowl again in the nets on the eve of the second ODI at the Bay Oval.
But the soreness he felt in the joint, on which he has already had three operations, would have meant him operating at only 80 per cent if he had taken part in what proved to be a three-wicket defeat in Hamilton.
It is a mistake he admits he has made before, more than once – and for his own good and that of the team, he was not about to do so again.
"I could have played at 80 per cent," he said. "But that's not me at my best, and that doesn't help.
"The lads that played – their 100 per cent is better than my 80 per cent… ultimately it wouldn't have done me or the team any good."
Ankle pain has become a major occupational hazard for a bowler of explosive pace who puts huge bodyweight through his front foot in his delivery stride.
There comes a point when he knows it is stopping him performing as England need him to – and although it was marginal, Wood judged that was the case on Sunday.
"If it's my ankle that's causing me trouble, it doesn't feel a true reflection of me, and I don't want to do that again.
"It was affecting my performance, my accuracy more than anything, with a weakness caused by a bit of a pinch.
"I was on the fence for ages. I could have gone out there like I have in the past and not do myself justice and let the team down, or make a grown-up decision and say it's not quite right.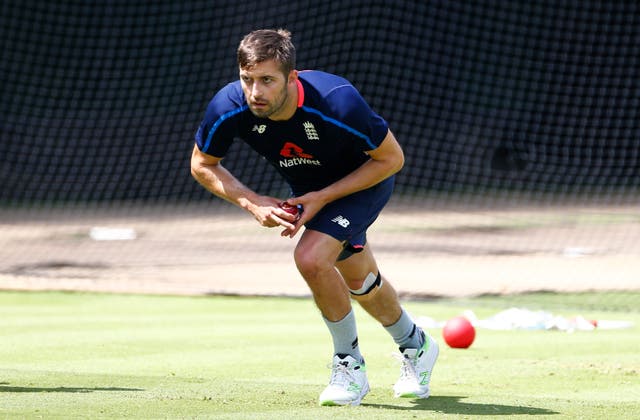 Wood is pleased to report the pain is not currently extreme.
"It doesn't feel like I'm jumping through the roof when I land," he said. "Previously if it's been bad I couldn't really put my foot down. I can do that now."
The medical evidence after scans is also heartening.
"There's something small there, but nothing major," he said. "My ankle will never be a normal ankle because I've had that much work in there.
"There's a bit of scar tissue and fluid but nothing ridiculous flaring up. We will work out a plan, (and) it'll probably be a bit of strengthening and some rest."
Once he is fit again, Wood is adamant he will not be tempted – as for different reasons, team-mates Alex Hales and Adil Rashid have been – to relegate Test ambitions in favour of white-ball formats with a lighter workload.
"Never," he said.
"I still want to play Test cricket – I love playing four-day cricket for Durham. To me, that was my ultimate goal growing up. I won't give up that dream any time soon."