Mica McNeill vowed to continue her record-breaking bobsleigh journey all the way to Beijing after piloting Great Britain to an eighth-place finish in the women's competition in Pyeongchang.
The 24-year-old, with partner Mica Moore, dropped two places from their overnight position of sixth but still eclipsed the previous best of ninth set by Nicola Minichiello in 2006.
McNeill said: "A lot of people might have thought we were mad – when our funding was cut it was a really heartbreaking and stressful time but we knew we deserved to come here and make history.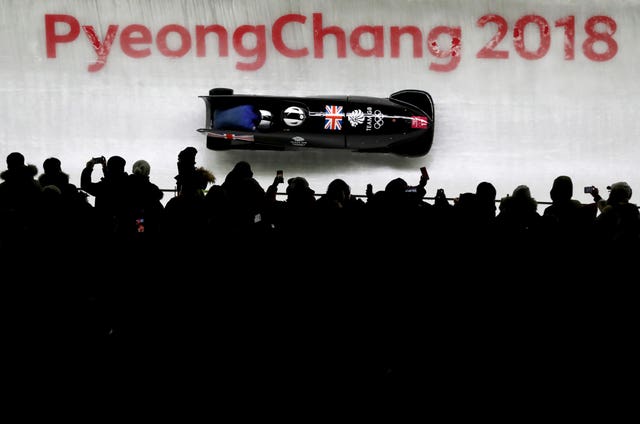 McNeill is notably younger than the majority of her contemporaries – the silver and bronze medallists Elana Meyers and Kaillie Humphries are in their thirties – but she was one of the fastest to get to grips with the new Pyeongchang track.
After the first two runs on Tuesday, McNeill and Moore sat in sixth place just 0.46 seconds behind the German eventual winners Mariama Jamanka and Lisa Buckwitz, but they lost their chance to improve on that position and potentially challenge for bronze after a mistake on their third run.
"My inexperience on this track told a bit in the end," admitted McNeill. "I put two great runs together to get in the medal mix but today I let it run into the eighth and caught the roof.
"I've got four years to improve my consistency as a driver. If you think about four years it is such a long time and I think we can be going to Beijing and challenging for medals."