Elise Christie is "desperate" to overcome an ankle injury in her final chance for Winter Olympics glory.
The 27-year-old will undergo a fitness test on an ankle injury Tuesday morning to determine if she can compete in the 1000m heats on Tuesday evening.
Great Britain chef de mission Mike Hay said: "She's got one chance to go and she's desperate. She's going to be determined to make sure that ankle's fit.
"I'm cautiously optimistic. She was on the ice today, purely to see if she could put the boot on and skate around a little bit.
"She will go through a training session tomorrow. If she comes through that – and it's still a big if – then she will compete tomorrow evening.
"She absolutely wants to. And if medically we're happy and it's clear, then a decision will be hers to skate. Indications I've got just now she's very keen to skate.
"She's just desperate. This is her last of the Games, from the three events she qualified for."
Christie crashed out of the 1500m semi-finals on Saturday evening and went to hospital for a scan on an ankle injury.
Christie was disqualified three times at the 2014 Sochi Olympics and was fourth in her opening event in Pyeongchang, the 500m, after crashing in the final.
Asked whether she would receive psychological as well as medical support to aid her fitness bid, Hay added: "I'm not really concerned about that.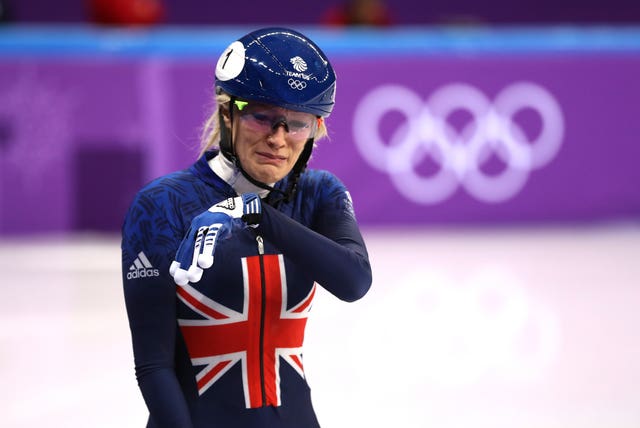 "Any time you become a double world champion in between times you've got some resilience.
"I guess we need to dampen expectations a bit because she's coming back from an injury. Whether she makes it or not is still in the balance.
"There's obviously going to be an element of risk if she does make it."