Tim Henman hailed Kyle Edmund's stunning Australian Open run as a "fantastic effort" after watching his compatriot reach the semi-finals at Melbourne Park.
Henman headed to Melbourne as part of his role on the Wimbledon board and was in the front row on Rod Laver Arena to see Edmund defeat Grigor Dimitrov 6-4 3-6 6-3 6-4 and set up a clash with Marin Cilic in the last four.
The 23-year-old is only the sixth British man to reach the last four in singles at a slam in the Open era after Roger Taylor, John Lloyd, Henman, Greg Rusedski and Andy Murray.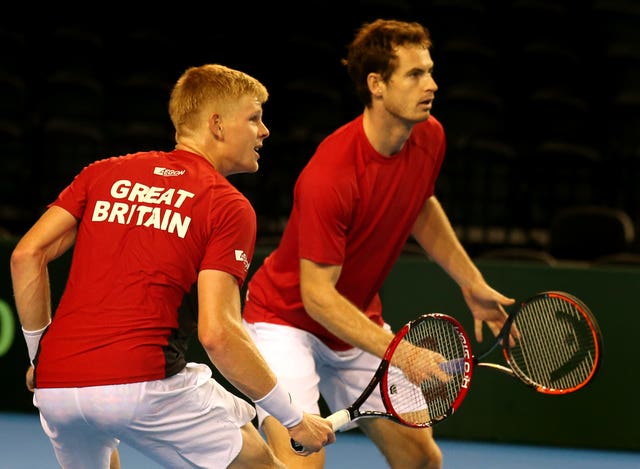 Henman told Press Association Sport: "It's a nice surprise. It's the first slam I've been to outside of Wimbledon for 10 years so to be down here and having a look at the tournament and then to see a British guy in the semis is fantastic.
"And today coming on the court I think there's nothing to lose and a lot to gain. But when you're up two sets to one and a break you've got a lot to lose.
"I was impressed by his maturity, the way, even though he lost his serve earlier on in the fourth set, he was able to step up and finish it off at 5-4. It's a fantastic effort and a match that he'll take a lot of confidence from."
Edmund made his first grand slam breakthrough at the US Open in 2016 when he reached the fourth round but his progress stalled last season because of a failure to close out tight matches.

He has answered the doubters emphatically here, and Henman said: "It's a big step. He's been in the fourth round of a slam but first grand slam quarter-finals against Dimitrov, who's a class player, it's a great win.
"That's been the big difference in the short term. He had such a poor final-set record last year and in this tournament he's finding a way to get over the finish line and that's a big part of being a good pro."
Mental improvements have gone hand in hand with developments in Edmund's game under his new coaching team of Fredrik Rosengren and Mark Hilton.
"He looks like he's using his legs a bit better on his serve," said Henman. "His forehand is really one of the great shots in the game. It's definitely one of the top five forehands out there.
"If you're going to win big tournaments you've got to have shots that are going to win you points and that forehand will win him a lot. He's stronger, I think his movement's getting better. But he's still got a lot of areas that he can improve on so that's a big positive. "