The International Olympic Committee (IOC) has "undermined the rights of clean athletes" by failing to publish the criteria for approving Russian competitors at next month's Winter Games, according to 19 national anti-doping agencies.
UK Anti-Doping is among the group that met in Bonn on Wednesday to repeat the call for the publication of the criteria and the list of Russians who have met them, along with their individual testing histories.
In a joint statement, the agencies said "multiple international inquiries" have now established that Russian athletes have lost the "presumption of innocence". This refers to two major World Anti-Doping Agency-funded investigations into Russia's state-sponsored doping programme and two IOC commissions which corroborated them last year.
It is a point the IOC appeared to acknowledge when it suspended the Russian Olympic Committee in December and said only carefully-vetted Russians could compete at Pyeongchang 2018, as "Olympic Athletes from Russia" (OARs), in neutral uniforms and without their anthem or flag during ceremonies.
Since that announcement, however, the IOC has allowed Russia to choose uniforms that many anti-doping campaigners believe are far from neutral and given no further details on how the athletes will be vetted beyond revealing who will sit on the "invitation review panel" and "OAR implementation group".
In their statement, the 19 anti-doping agencies said: "The (review) panel has had more than six weeks to publicly announce clear objective criteria.
"(We) hope that the decisions of the panel will reflect the severity of the situation that sport is in and uphold the rights of clean athletes.
"But, independent from the outcome, the failure to announce these criteria and reach a decision more promptly is a missed opportunity that has undermined the rights of clean athletes."
Similar to the process used by athletics' world governing body the IAAF for the last two years, these criteria would require Russia's winter sports athletes to show a minimum of 12 months' results from a WADA-compliant testing programme, which rules out Russia's own suspended anti-doping agency, and have no connection to the scandals already uncovered.
US Anti-Doping Agency's chief lawyer Bill Bock told Press Association Sport the IOC's failure to announce "objective and robust" criteria, or commit to revealing the invited Russian athletes' testing histories, has left "clean athletes twisting in the wind".
Bock added: "The IOC has dropped the ball. Again."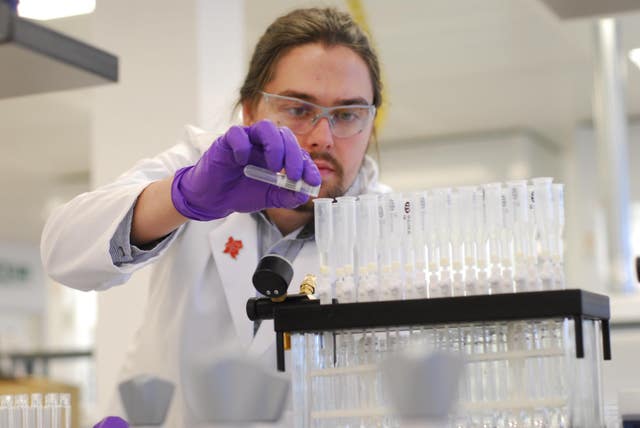 "Such panels need to be arms-length," he added.
The IOC, however, has backed its approach and said it "deliberately did not limit (the review panel) to a list of criteria to determine the invitation list".
In a statement released after the Bonn meeting, an IOC spokesperson said: "The IOC entrusted this group to use all the available intelligence gathering, medical and scientific elements and the pre-Games testing data.
"As a result, the panel is conducting an in-depth individual review of each case and is empowered to use its full discretion. The IOC has full confidence in these internationally recognised experts and their procedure."