A man has appeared in court accused of breaking the chain on a ceremonial jacket of a House of Lords doorkeeper and punching him in the face.
Benjamin Fordham was arrested after a disturbance near the chamber's public gallery on December 8.
The 24-year-old, from Vauxhall, south-west London, is charged with one count of criminal damage, one count of assault by beating and one count of using threatening or abusive words or behaviour to cause harassment, alarm or distress.
He appeared at Westminster Magistrates' Court and spoke only to confirm his identity.
Fordham allegedly attacked James Fletcher after being denied entry to the public gallery and in the course of a struggle broke a chain link on his jacket.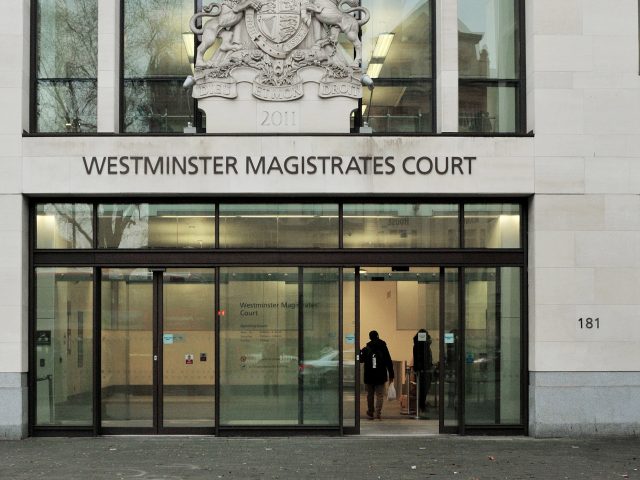 It is said that he also shouted abuse at a security officer.
Fordham was remanded in custody to return to the same court on Tuesday for a mental health assessment.
The disturbance at the House of Lords occurred as Labour peer Lord Giddens was speaking during the annual debate led by the Archbishop of Canterbury.
A shout could be heard, which the peer referred to and then attempted to continue his speech.
Lord Giddens paused again approximately 35 seconds later and noted there was a "continuing disturbance from outside" before being encouraged to resume his speech, which he did.
A House of Lords spokeswoman said the incident occurred at the entrance to Strangers Gallery, where visitors can watch debates.