Lightweight sports car firm Caterham is testing an electric model as it explores the feasibility of a 'driver-focused petrol counterpart'.
While small-scale manufacturers (those producing less than 1,000 cars) may be given an exemption to continue selling combustion cars after the 2035 petrol and diesel ban in the UK, Caterham is pushing ahead to explore the feasibility of whether one of its cars would work as an EV.
The British firm has today revealed the 'EV Seven', which it is trialling as it looks to sell electric versions of its lightweight, two-seat sports car. in the future. Based on the regular Seven chassis, the Caterham is being engineered with Swindon Powertrain. Using an immersion-cooled battery pack, it's said to allow for much better thermal management than a traditional battery,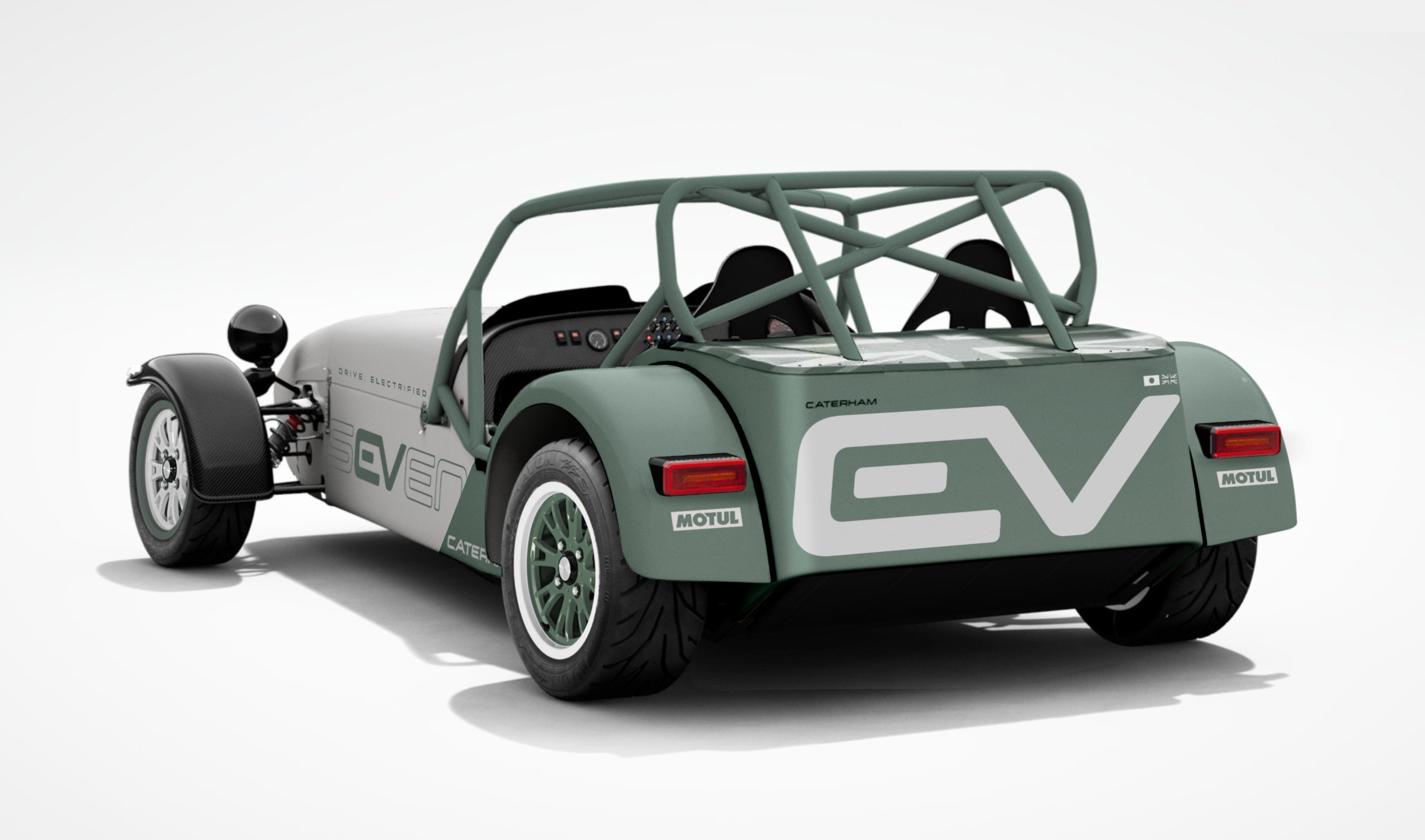 Caterham has developed this EV to 'closely match the performance' of petrol models, with its electric motor producing 240bhp and 250Nm of torque, allowing for a 0-60mph time of 'approximately' four seconds.
While weight is often an issue associated with electric cars, Caterham says the EV Seven weighs just 700kg, and is only 70kg heavier than a petrol model.
Bob Laishley, CEO of Caterham, said: "Any future EV model we produce must be true to the DNA of a Caterham: lightweight, fun-to-drive and driver-focused. The main objective of this project is to develop a vehicle with a weight delta of no more than the equivalent of having a passenger on board. We're never going to launch a one-tonne Seven – we'd rather not do it."
Caterham says it doesn't have plans to build an electric Seven "at this stage," but that it will launch it "at the right time, when the future generation of battery technology allows it".
The EV Seven will have a public debut at the Goodwood Festival of Speed, held between July 13 and 16. Caterham also says it is working on 'another fully electric sports car concept that it will reveal this year'.