Owners of one of Lamborghini's most expensive and exclusive hypercars are now able to have a matching version of the firm's Urus SUV to go with it.
The Lamborghini Essenza SCV12 was revealed in 2020 as a track-only hypercar. Based loosely on the Aventador, which has recently been discontinued, it uses that car's naturally-aspirated 6.5-litre V12 engine, putting out a mighty 819bhp.
Just 40 examples of the hypercar were produced, with owners now having access to a special edition version of the Lamborghini Urus in a matching livery to the racing car. Only owners of the hypercar are able to purchase the special edition.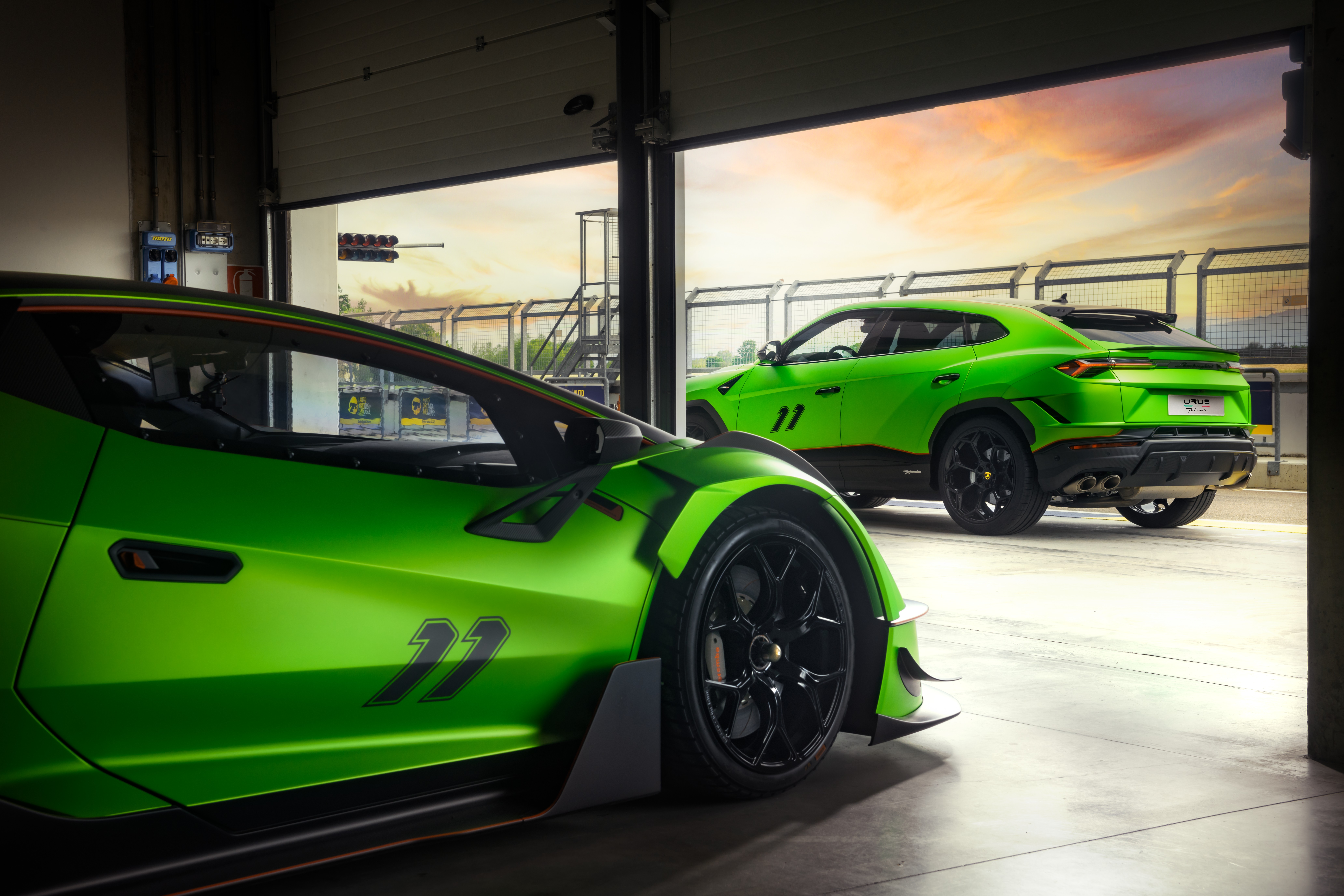 Cars can be chosen with a livery to match the hypercar, with Lamborghini said to work closely with customers when creating their SUV. The livery features a two-tone scheme, with the lower areas, bonnet and roof coming in a black and carbon-fibre finish. The number from the Essenza SCV12 hypercar is also used on the doors of the Urus.
Inside, the cabin comes in a black Alcantara finish with various carbon-fibre detailing used throughout. There are various Essenza SCV12 logos and silhouettes across the cabin, while a decorative element of the dashboard can have the customer's name on it, or a Lamborghini 60th Anniversary logo instead.
Mitja Borkert, head of design at Lamborghini, said: "The Lamborghini Urus SCV12 Edition is the most expressive and detailed livery we have ever created. It is exclusively linked and designed personally for each of the 40 customers of the Lamborghini Essenza SCV12, and the result is a stormy, unique and colorful limited series of Urus."
Lamborghini has given no indication of price, but with the Essenza SCV12 costing €2.2m (£1.91m), and a 'standard' Urus Performante costing £209,000, the combined price for both most certainly isn't cheap.