The Ford Fiesta has proved to be Britain's favourite car as it is revealed as the most popular car on the road in 2022.
Despite falling down the sales charts last year and Ford announcing that they would be calling an end to production to the hatchback, it was revealed in new data from the Society of Motor Manufacturers and Traders that it's still the most popular car on UK roads in 2022.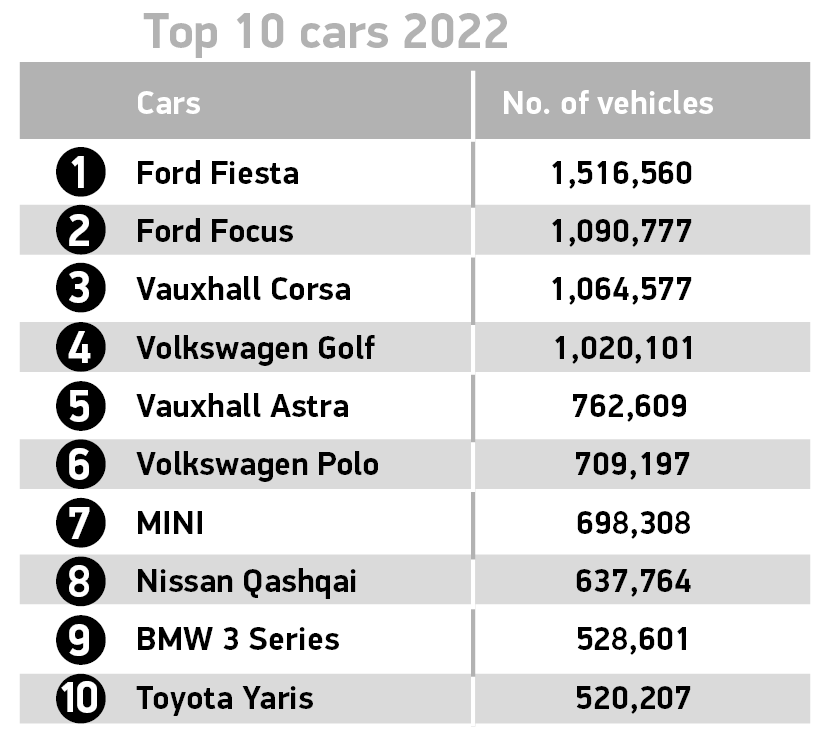 The data showed that Ford's domination of new registrations in previous years was keeping them on top. The Focus followed the Fiesta as second on the list with 1,090,777 cars on the road.
In total, there were 35,148,045 cars in use on UK roads in 2022, up 124,393 on the previous year.
Four cars had more than a million models on UK roads last year, including the Vauxhall Corsa in third with 1,064,577 and closely followed by the Volkswagen Golf with 1,020,101.
The data was also split into segments and showed that despite Britons love for 4x4s and crossovers, superminis were still the most popular sector of the market with 11,620,116 still on the road last year.
This was followed by 9,214,039 in the 'lower medium' segment, made up of hatchbacks and then 5,259,704 in the 'dual purpose' segment.