Kia has announced a range of new details about its new EV9, with the flagship electric car set to bring technology advancements and Kia's largest battery yet.
Following its initial reveal a few weeks ago, when many details were still under wraps, the South Korean firm has now confirmed further information about the model.
Using a specific electric car platform, the EV9 will be offered in a choice of rear- and all-wheel-drive, with two battery and motor options available.
The entry-level model will use a 76kWh battery paired to a single electric motor producing 201bhp. A 'Long Range' version is also available, using a 100kWh battery that is the largest to ever be fitted to a Kia, with this unlocking the EV9's maximum range. Kia claims an 'estimated target range of over 541km (336 miles)'.
All-wheel-drive versions of the EV9 use two electric motors that develop 380bhp. Kia also says an optional Boost feature will be available in the future, allowing this 5m-long SUV to accelerate from 0-60mph in just 5.1 seconds. This 'Boost' function can be added through the 'Kia Connect Store' after the car has been purchased.
The EV9 is also equipped with an 800-volt charging system, which is said to allow 148 miles of range to be added in just 15 minutes when it's hooked up to rapid charger.
In addition to the standard car, Kia has now revealed a GT-Line model, giving the SUV a sportier appearance thanks to new front and rear bumpers, further gloss black styling and a unique 'Digital Patter Lighting Grille'.
The EV9 will be available with six or seven seats, with the second row of chairs able to swivel so that rear passengers can face each other.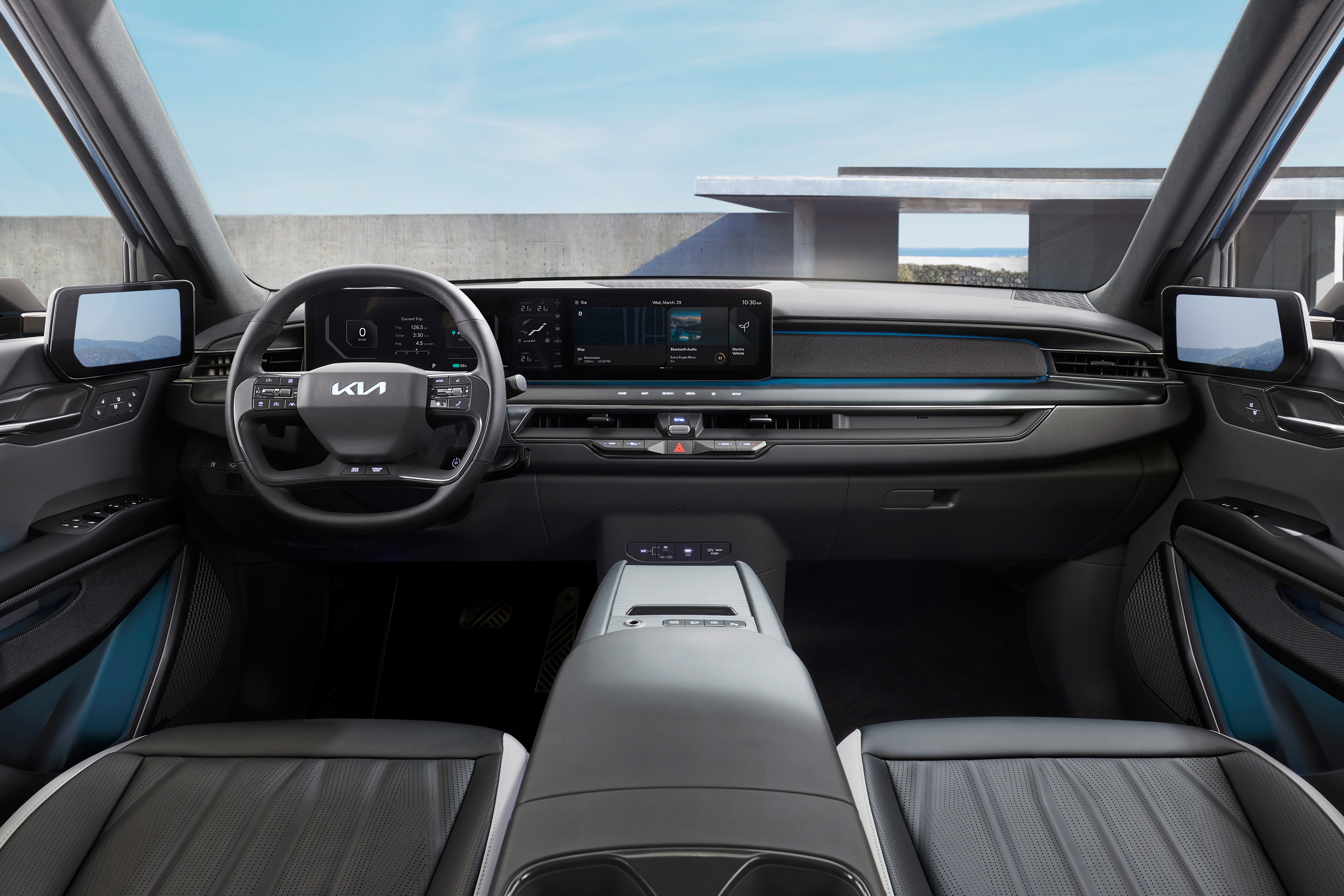 The EV9 will go on sale in Kia's home market of South Korea in the next few months and is expected to arrive in the UK before the end of the year.