A British firm has secured £6.6m of funding to get new hydrogen-powered and autonomous HGV prototypes on the road.
As part of the government-funded Centre for Connected Autonomous Vehicles, Hydrogen Vehicle Systems (HVS) is part of a consortium with automated driving firm Fusion Processing and Asda.
The £6.6m of funding makes up a £12m venture that will develop self-driving HGVs in the hope it will 'speed up the adoption of zero-emission vehicles by the freight sector'. Two prototype vehicles capable of 'hands-off' Level 4 autonomous driving will be developed, with the first being a normal HGV tested on the road in self-driving operation.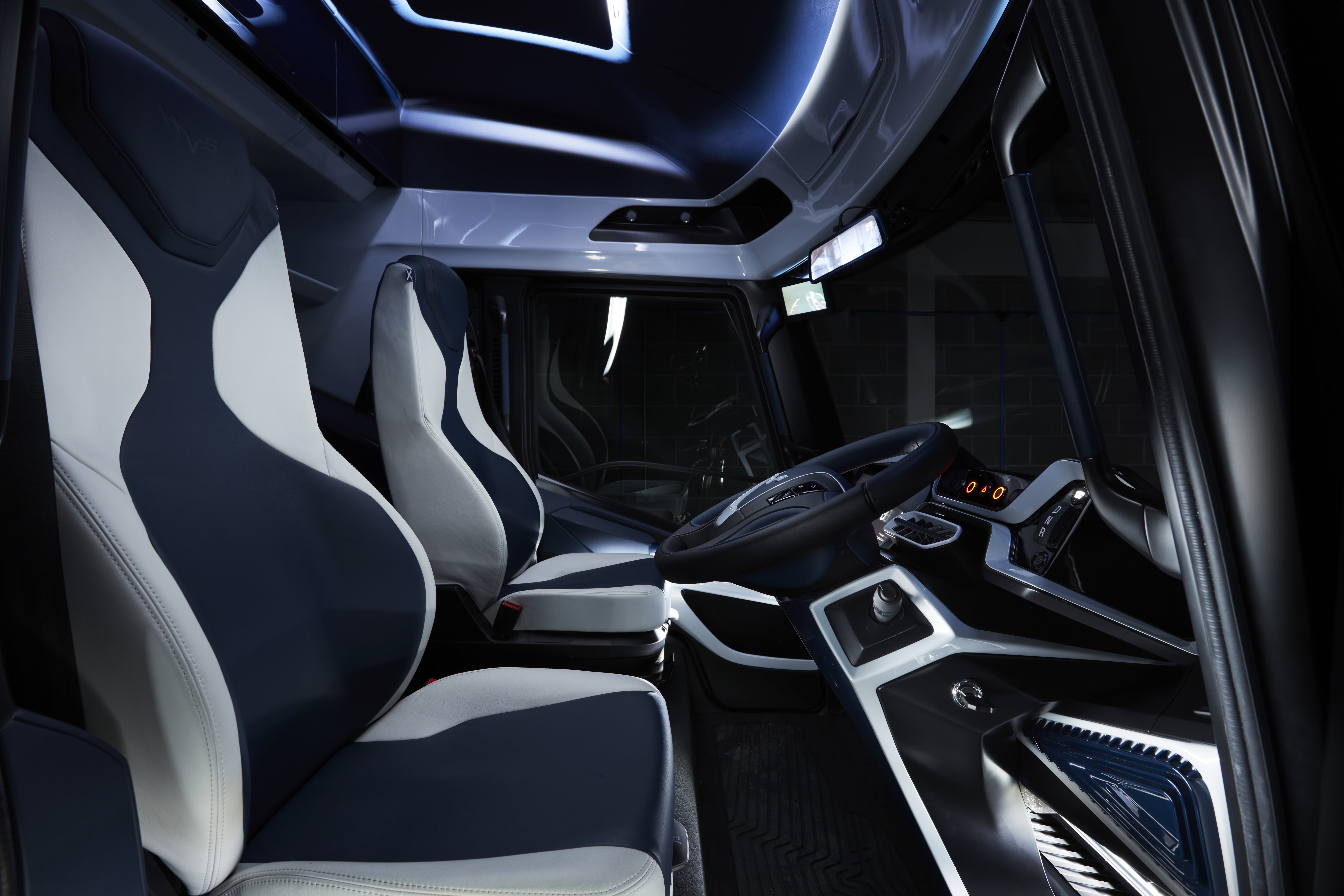 HVS says it points towards an 'optimised future logistics system', where HGVs might not need a driver to be onboard when the vehicle is going on a 'hub-to-hub route', and says it offers a 'next-generation solution' to today's issues with driver shortages. It would also allow the vehicles to drive at less busy times on the roads, reducing time spent in congestion.
HVS chief executive Jawad Khursheed said: "A transport revolution is taking place in the UK and HVS, together with the consortium, is at the forefront of the innovation.
"We are engineering the world's first autonomous hydrogen-electric powered HGV to demonstrate hub-to-hub logistics to a leading retailer, Asda, to elevate public perception, showcasing the potential autonomy can deliver thanks to increased safety and fuel savings, and develop new business models."