Shares of debt-laden property developer China Evergrande Group soared on Tuesday after they resumed trading in Hong Kong following a suspension last week.
By midday, Evergrande's shares were up nearly 16% after jumping more than 60% early in the session.
Evergrande is the world's most heavily indebted property developer and is at the centre of a property market crisis that is slowing down China's economic growth.
The company's stock was suspended from trading last week as it confirmed Chinese police were investigating its chairman, Hui Ka Yan, on "suspicion of illegal crimes".
An affiliate, Evergrande Property Services, also resumed trading on Tuesday, according to a notice on the Hong Kong Stock Exchange.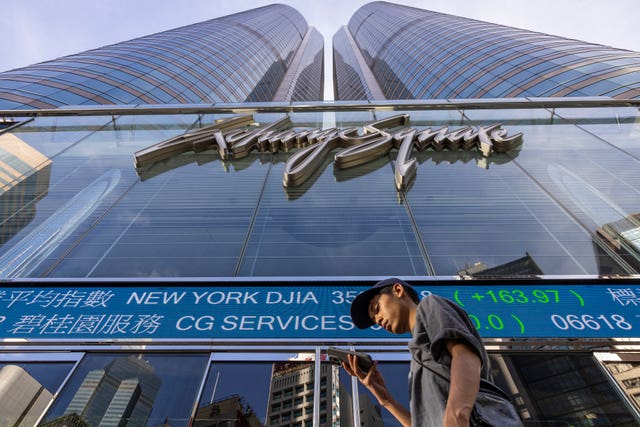 China Evergrande said in a notice last week that authorities had informed the firm that its chairman, Hui Ka Yan, had been subjected to "mandatory measures in accordance with the law due to suspicion of illegal crimes".
Last month, Evergrande said in a filing that it had to delay a proposed debt restructuring meeting with creditors as "sales of the group have not been as expected by the company".
Evergrande had also said last week that it could not issue new debt as its subsidiary, Hengda Real Estate, was under investigation.
China's property sector is an important pillar of its economy. It has swooned since regulators tightened rules on borrowing in the property sector in 2020. That led to Evergrande defaulting on its debt.
Last month, a former Chinese official estimated that even China's 1.4 billion population would not be able to fill all the vacant homes across the country.