The Japanese and Chinese defence ministers inaugurated their long-awaited hotline on Tuesday as a step to build trust and improve communication at a time when Japan and other neighbours are concerned about Beijing's increasingly assertive military activities.
Japan's defence minister, Yasukazu Hamada, and his Chinese counterpart, Li Shangfu, talked for about 20 minutes on the hotline for the first time since it was established on March 31, the Japanese defence ministry said.
The two ministers welcomed the start of the operational use of the hotline and affirmed the importance of "the maritime and aerial communication mechanism", which includes the hotline, in building trust between the two sides while avoiding contingencies.
Tokyo and Beijing are embroiled in a dispute over tiny Japanese-controlled islands in the East China Sea, known as the Senkaku in Japan and Diaoyu in China.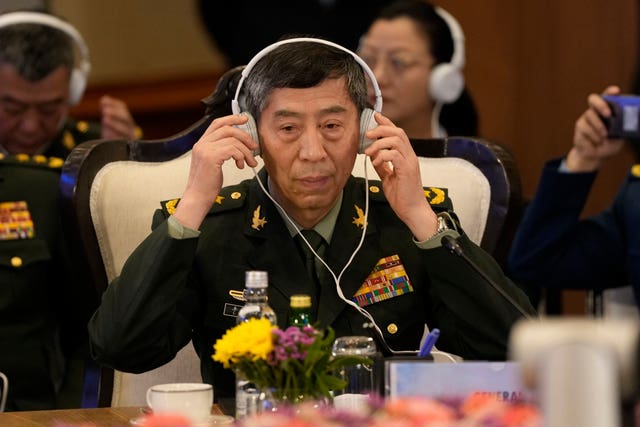 China's naval fleet also regularly circles around Japanese coasts, sometimes in joint military exercises with Russia, irking Tokyo.
Japan is increasingly worried about the tensions around self-ruled Taiwan, which Beijing claims as its territory and has threatened to annex by force if necessary.
Mr Hamada, noting the row over the islands and other disputes between Japan and China, said candid communication between them is necessary especially when their relations are not as good.
The two ministers also ensured the hotline was working properly, and agreed to continue communication between their respective defence authorities.
The idea for the hotline was initially agreed in 2018 between then-prime ministers Shinzo Abe and Li Keqiang as a way to avoid accidental clashes between their militaries.