A leading Islamic Jihad commander was among 23 people killed by a series of airstrikes on the Gaza Strip, according to Israeli military.
Thursday's strikes – which follow rockets fired from Gaza the previous day – also killed two other senior militants and at least 10 civilians.
Israeli military said it targeted the commander of Islamic Jihad's rocket squad in an attack on a building in the southern Gaza Strip.
They said Ali Ghali was hiding in an apartment and that two other militants from the group were killed alongside him iat a Qatari-built residential complex in Khan Younis.
They said Mr Ghali instructed and took part in rocket attacks against Israel in recent months. There was no comment from the militant group.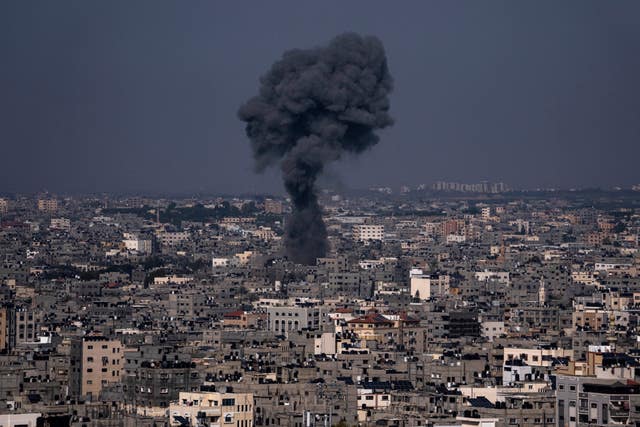 In a TV address, Israeli prime minister Benjamin Netanyahu said Israel had dealt a harsh blow to the militants, but cautioned: "This round is not over."
"We say to the terrorists and those who send them. We see you everywhere. You can't hide, and we choose the place and time to strike you," he said, adding that Israel would also decide when calm is restored.
Throughout the day, rocket fire set off air-raid sirens throughout southern and central Israel, some 50 miles away.
Residents had been braced for an attack since Israel launched its first airstrikes on Tuesday.
But in signs that both sides were trying to show restraint, Israel avoided attacks on the ruling Hamas militant group, targeting only the more militant Islamic Jihad faction.
Israeli TV stations showed air defence systems intercepting rockets above the skies of Tel Aviv and the military said that for the first time, an air-defence system known as David's Sling had intercepted a rocket.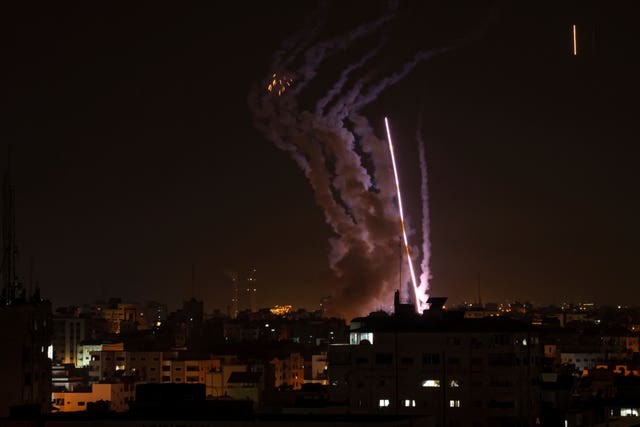 Israeli media said a previous attempt to use the system several years ago had failed.
Israeli officials said over 400 rockets had been fired by Wednesday evening.
The army said that schools would remain closed and restrictions on large gatherings would remain in place in southern Israel until at least Friday.