At least eight people have been killed and 13 people have been injured in a drive-by style shooting south of Belgrade on Thursday night, Serbian state media reported.
The attacker shot randomly at people near the town of Mladenovac which is around 30 miles south of the capital, RTS reported early on Friday.
Police were looking for the 21-year-old suspect, who fled after the attack, with the minister of police, Bratislav Gasic, treating the shooting as a terrorist attack.
RTS said the youngest person reported to have been killed was born in 2008.
They also said 600 special unit officers are involved in the search operation which is using helicopters and thermal imaging cameras to try and find the suspect.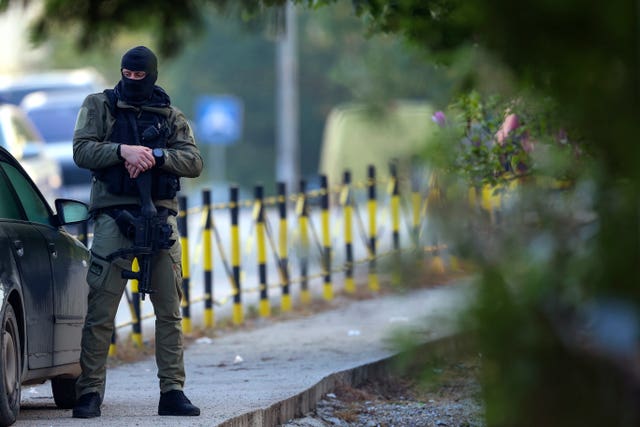 Dozens of Serbian students, many wearing black and carrying flowers, paid silent homage on Thursday to peers killed a day earlier.
The students filled the streets around the school in central Belgrade as they streamed in from all over the city.
Though Serbia has no shortage of weapons left over from the wars of the 1990s, mass shootings are extremely rare.
Wednesday's school shooting was the first in the country's modern history. The last mass shooting before this week was in 2013, when a war veteran killed 13 people in a central Serbian village.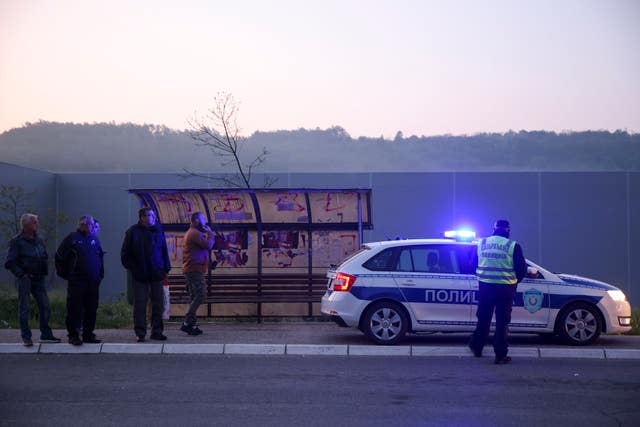 Authorities on Thursday moved to boost gun control, as police urged citizens to lock up their guns and keep them safe, away from children.