No-frills Indian air carrier Go First has filed for bankruptcy and suspended its flights for three days, causing hardships for thousands of fliers.
A statement on the carrier's website said the cancellations were caused by operational reasons.
"A full refund will be issued to the original mode of payment shortly," the statement said.
In a message to employees, airline chief Kaushik Khona said US aerospace manufacturer Pratt and Whitney had failed to supply it with replacements for faulty aircraft engines, the Press Trust of India news agency said.
Pratt and Whitney made no immediate comment.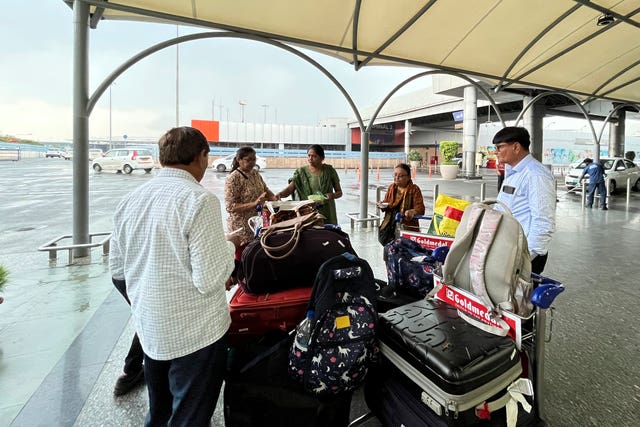 Go First had an average of 30,000 daily domestic passengers in March, so the disruption in flights is expected to affect about 90,000 passengers, media reports said.
The airline is owned by India's Wadia group.
India's civil aviation minister Jyotiraditya Scindi said the government was helping the beleaguered airline.
He said: "Go First has been faced with critical supply chain issues with regard to its engines. The government has been assisting the airline in every possible manner."
The Indian Express daily said the company's trouble with engines has forced it to ground half of its fleet of about 60 aircraft.