Patch, sporting a jean jacket as she strutted down the runway, has been crowned the winner of Drake University's Beautiful Bulldog Contest.
The two-year-old English bulldog beat 28 other contestants from six states on Monday night to win the top prize.
The bulldog is Drake's mascot and the contest kicks off the Drake Relays track and field competition happening later this week.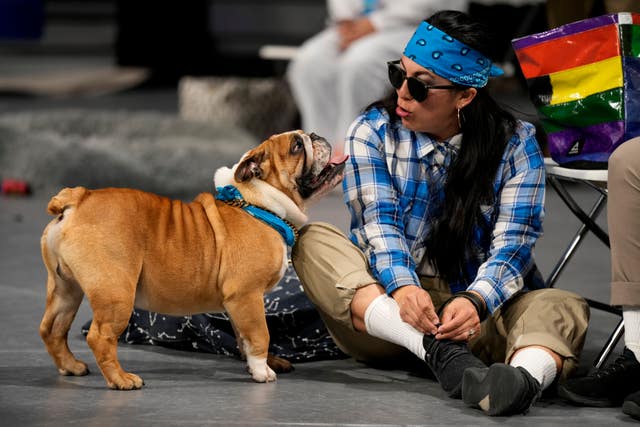 Patch's entry seemed to get a boost when she carefully ambled through a hoop on the runway, bringing cheers from a crowd of spectators.
Her owners, Jennifer Hinton and Joel Kornder of Johnston, Iowa, said they had worked on the hoop routine for months ahead of the competition.
"I heard about the contest when I moved to Des Moines this past summer and I knew I had to enter Patch," Ms Hinton said.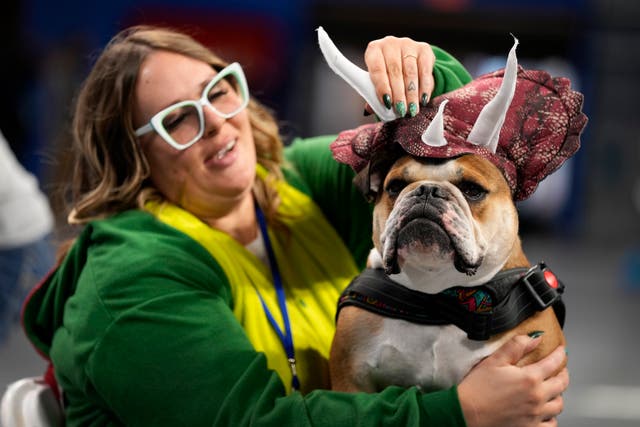 After being named the winner, Patch traded in her denim for a satin cape and crown, befitting her role as the Drake Relays mascot and the university's bulldog representative for the next year.
Patch is a rescue dog and was among nine rescues who competed.