President Joe Biden will formally announce his 2024 re-election campaign as soon as next week, sources have said.
The sources said they were not aware of a final decision on timing, but added that Mr Biden had been eyeing Tuesday, four years to the day since the Democrat entered the 2020 race.
The announcement is expected to be in the form of a video released to supporters.
The 80-year-old has repeatedly said he intends to run for a second term but advisers say he has felt little need to jump into campaigning because he faces no significant opposition to his party's nomination.
It will be a markedly different experience from four years ago, when he was written off by much of the political establishment until he consolidated support as the candidate Democrats believed was best positioned to defeat Donald Trump while the coronavirus pandemic raged.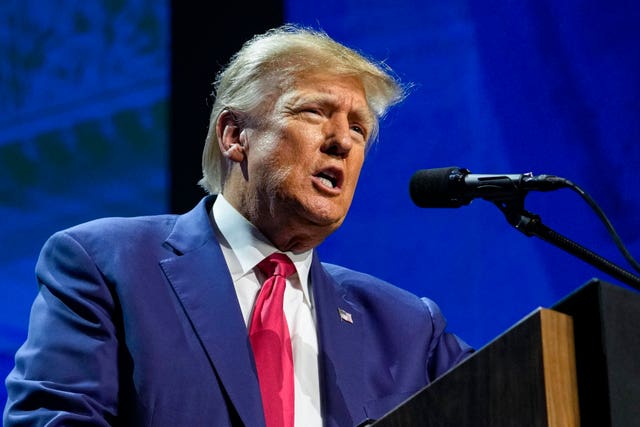 Mr Biden has in recent months been focused on implementing the massive infrastructure, technology investment and climate laws passed during his first two years in office and drawing a sharp contrast with Republicans as Washington gears up for a fight over raising the nation's borrowing limit.
Aides believe those priorities will burnish his image ahead of his re-election campaign.
The president – already the oldest person to be elected president – will also need to contend with voter concerns about his fitness for the job.
He has brushed aside those concerns, telling voters to "watch me", and aides say he plans to mount a robust campaign ahead of what they expect to be a close general election owing to the country's polarisation, no matter who emerges as the Republican candidate.
Mr Biden has summoned top Democratic donors to Washington next week for what was expected to be a dinner with him and a strategy session with his chief political advisers.
The Washington Post first reported on the expected timing of the announcement.