The Kremlin says Russian President Vladimir Putin has visited headquarters of the Russian troops fighting in Ukraine.
A video released by the Kremlin early on Tuesday showed Mr Putin visiting the command post for Russian forces in the southern Kherson region. It showed Mr Putin receiving reports from the top military brass.
He then moved by helicopter to the headquarters of the Russian National Guard in the Luhansk region to hear reports about the situation there.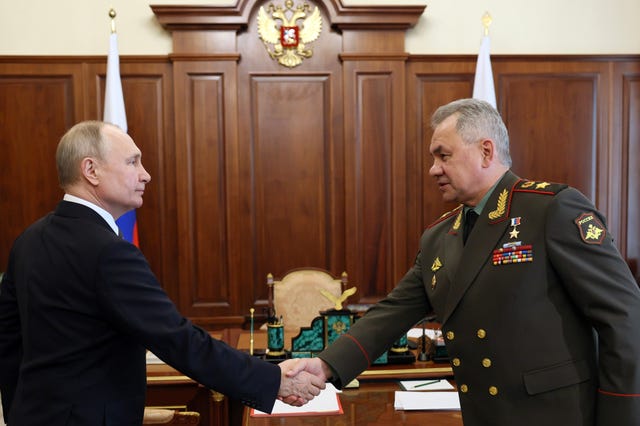 It was impossible to independently verify the footage released by the Kremlin.
The trip marked a second visit by Mr Putin to the areas that Russia occupied in Ukraine in as many months.