Kenya's opposition leader Raila Odinga has led thousands of protesters in a third round of anti-government demonstrations as the government warned that no more violent protests would be tolerated.
The opposition is blaming President William Ruto for the rising cost of living and alleges he illegally manipulated his election in last year's polls, although the Supreme Court upheld the validity of the election results.
Mr Odinga says the protests will only stop after the government lowers the cost of basic food items and allows access to the 2022 election results from the electoral commission's main computers.
Mr Ruto, who on Thursday arrived back in the country from a four-day trip in Belgium and Germany, remains adamant that the protests are illegal.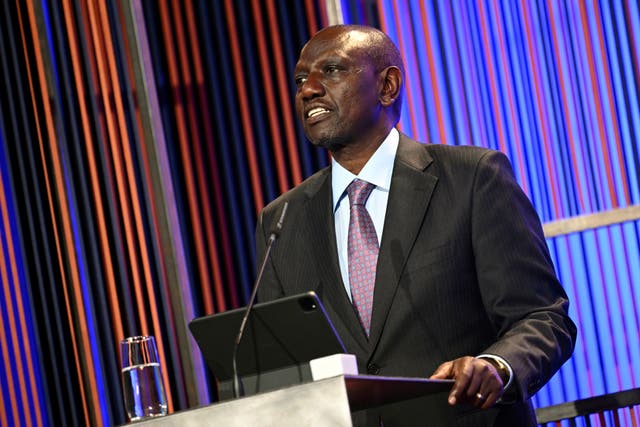 US senator Chris Coons on Wednesday met Kenya's deputy president Rigathi Gachagua for what the Kenyan leader described as "strengthening ties".
Mr Coons also met Mr Odinga for talks about "upholding the constitution and the rule of law", according to the Kenyan politician.
Police have been using force to disperse protesters and four people are reported to have died since the protests started last week.
Mr Odinga said the protests will be held twice every week until the opposition's demands are met. A governor from his stronghold of Kisumu county had banned protests in the area but quickly backtracked and local government officials joined in Thursday's demonstrations.
The protests have sparked counter-violence against opposition targets. Last Monday saw the destruction of private property at former president Uhuru Kenyatta's family farm outside the capital, Mr Odinga's gas cylinder manufacturing firm near the central business district, and the burning of shops in his stronghold of Kibera.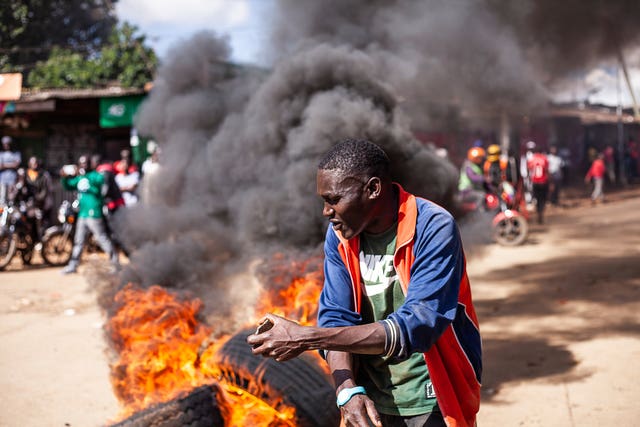 The authority has urged police to abide by the law while protecting life and property.
Civil society groups including Amnesty Kenya and the Kenya Human Rights Commission have expressed concern over the abuse of human rights by the police during the protests and urged police to uphold their service to humanity.
The African Union has called for calm and dialogue among stakeholders recalling a "successful conduct of the general elections and confirmation of the outcome by the Supreme Court".
Western diplomatic missions in Kenya expressed concern over the violence and damage to places of worship and private property.
The Media Council of Kenya said journalists have been attacked during the demonstrations and added that it would work closely with police to ensure perpetrators face the law.