Opponents of French President Emmanuel Macron's pension plan are staging a new round of strikes and protests as a joint committee of senators and lower-house legislators examines the contested bill.
The latest step in the legislative process to raise the retirement age from 62 to 64 is prompting a peak of political tensions, and one key question: Will the bill command a parliamentary majority?
Meanwhile, unions are hoping that demonstrations across the country will further demonstrate workers' massive opposition to the plan, promoted by Mr Macron as central to his vision for making the French economy more competitive.
Wednesday's meeting of seven senators and seven legislators from the National Assembly is meant to find an accord on the final version of the text.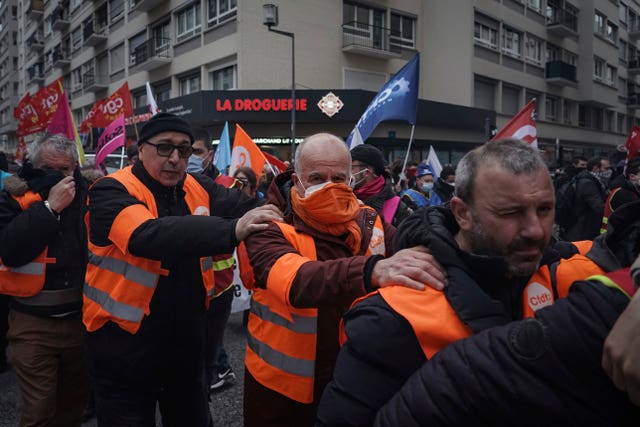 The situation at the National Assembly is much more complicated, however.
Mr Macron's centrist alliance lost its majority in legislative elections last year, forcing the government to count on conservatives' votes to pass the bill.
Leftists and far-right legislators are strongly opposed to the measure.
The head of the conservative Republicans, Eric Ciotti, who himself has a seat at the National Assembly, said in the Journal du Dimanche newspaper that "the highest interest of the nation … commands us to vote for the reform".
But conservative legislators are divided and some are planning to vote against or abstain, making the outcome in the lower house hard to predict.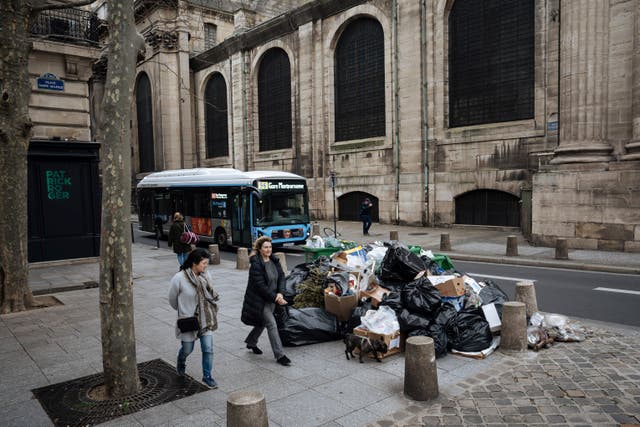 Another option would be to use a special constitutional power to force the bill through parliament without a vote.
But such an unpopular move would prompt immediate criticism from the political opposition and unions about the lack of democratic debate.
Train drivers, school teachers, dock workers and others are expected to walk off the job Wednesday.
Thousands of tonnes of refuse is piling up on Paris pavements amid a continuing strike against the pension plan.
Public transport is expected to be disrupted, including high-speed, regional and Paris suburban trains. France's aviation authority, the DGAC, said 20% of the flights at Paris-Orly airport have been cancelled, and warned about potential delays.
Workers in several oil refineries are also among those pursuing an open-ended strike launched last week.