Rubbish collectors, utility workers and train drivers are among those taking strike action across France to show their anger at a bill raising the retirement age to 64.
More than 250 protests are expected in Paris and around the country in what organisers hope is their biggest show of force yet against President Emmanuel Macron's legislation, after nearly two months of demonstrations.
The bill is under debate in the French Senate this week.
Unions threatened to freeze up the French economy with work stoppages across multiple sectors, most visibly an open-ended strike at the SNCF national rail authority.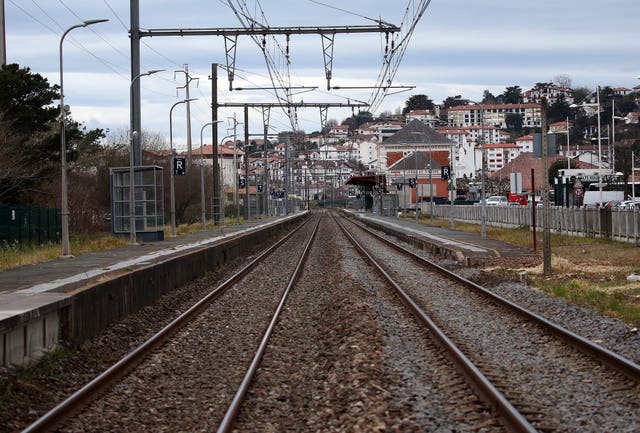 Commuters packed into one of the rare trains heading for Paris from the southern suburbs before dawn. The government encouraged people to work from home if their jobs allow.
A fifth of flights were cancelled at Charles de Gaulle Airport in Paris and about a third of flights at Orly Airport. Trains to Germany and Spain are expected to come to a halt, and those to and from Britain will be reduced by a third, according to the SNCF.
More than 60% of teachers in primary schools are expected to be on strike, as well as public sector workers elsewhere.
The reform would raise the official pension age from 62 to 64 and require 43 years of work to earn a full pension, as France's population ages and life expectancy lengthens.
Opinion polls suggest most French voters oppose the bill. Left-wing lawmakers say companies and the wealthy should pitch in more to finance the pension system.
Philippe Martinez, head of the CGT union, said the protest movement is "entering a new phase".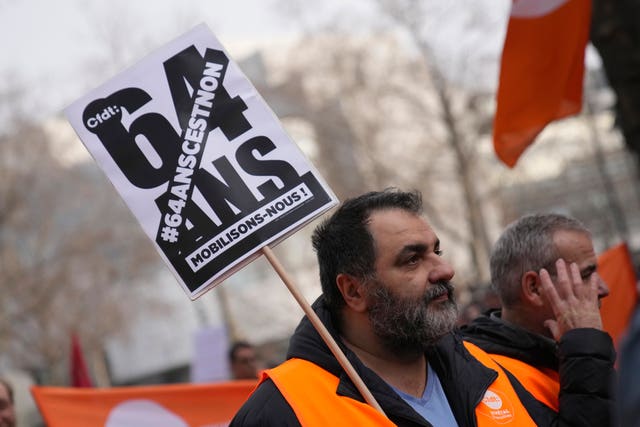 Some unions have called for open-ended strikes in sectors from refineries and oil depots to electricity and gas facilities. Workers in each sector will decided locally in the evening about whether to prolong the action, Mr Martinez said.
All oil shipments in the country were halted on Tuesday amid strikes at the refineries of the TotalEnergies, Esso-ExxonMobil and Petroineos groups, according to the CGT.
Lorry drivers have sporadically blocked major highways and interchanges in go-slow actions near several cities in French regions.
In Paris, garbage collectors have started an open-ended strike and blocked on Tuesday morning the access to the incineration plant of Ivry-sur-Seine, south of the capital, which is Europe's biggest such facility.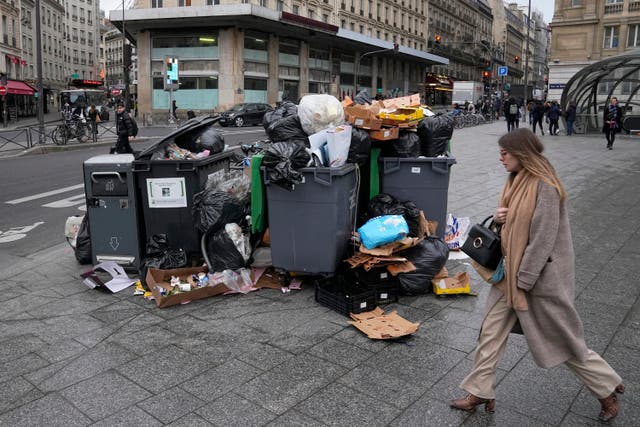 Some strikers said that such an intense rhythm has a negative impact on their daily life and that the job was so demanding that they often experienced tendinitis and aches. That is why they have a special pension plan but with the planned changes, they would have to retire at 59 instead of 57.
"A lot of garbage workers die before the retirement age," Mr Viceli said.
"A garbage worker has seven years less life expectancy than a regular employee," said Natacha Pommet, a CGT union activist.
On the French Riviera, there were no intercity trains, including those linking France to Italy via Monaco, affecting tens of thousands of daily commuters to the principality.
At the Saint Lazare train station in Paris, Briki Mokrane, a 54-year-old fire safety worker, said: "Obviously it's very, very difficult for workers, but unfortunately in France it's always the same: we have to have strikes or demonstrations to preserve our rights."